Activities Calendars
Our retirement community residents choose from an extensive menu of stimulating events and activities. The calendars you see below are current and accurate, with some activities repeated for continuity, and some that change for variety.
To help our residents stay strong and stable, we offer nutritional guidance and daily exercise programs such as Strength Circuit Training, Oldies Dance Fitness, Healthy Joints Chair Aerobics, and accompanied walks in our beautiful neighborhood park. Mental stimulation includes daily discussions about the works of famous artists, composers, philosophers, musicians, poets and more.
Spirits are nourished with weekly Shabbat services, Church Services, and existential debates. Every month we enjoy celebrating special holidays and events with in-house parties, musical entertainment, trivia challenges, and lots of photos to commemorate the fun!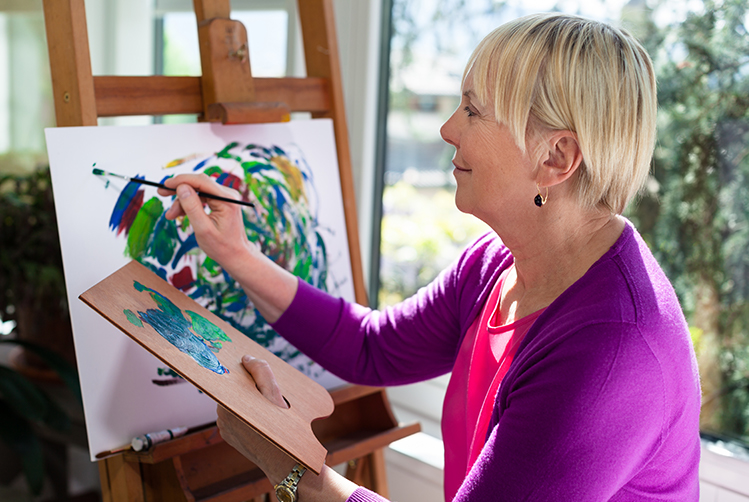 Activitiy Details
Entertainment — We host frequent entertainment; offering a wide range of musical entertainers such as guitarists, pianists, vocalists, opera performers, and violinists; in addition to magicians and dancers and performing arts groups for the holidays!
Religious Services — We offer weekly shabbat services for our judaic community, Protestant church services for the christian community, and mindfulness meditation and existential debates to stimulate resident minds and hearts.
Social Engagement - Getting to know one another and develop meaningful relationships is an important aspect that we cultivate at our community by providing diverse, daily get- togethers. Weekly experiences that involve both guided and unstructured conversation opportunities include Happy Hours, Ladies High Tea, Hot Cocoa Bar Creations, Mocktails and Memories, Ice Cream Parlor, and Coffee Bar Chats.
Biographical Discussions — Every day we have a different musician, philosopher, artist, poet, or person of interest that we all enjoy examining and discussing, from their life history to the beautiful works they have left to the world.
Creative Artistry — There are plenty of artistic opportunities offered for all skill levels, from newbie painters to architectural designer level! Every week we offer classes teaching Watercolor Design, Sensory Art and Aromatherapy, DIY Craft Series, Chalk Pastel Creations, and Acrylic Landscape creations on canvas. We encourage all participants to remember that it art is about the creative process, not just a "beautiful" finished product.
Lifelong Learners - Whether you want to continue learning various skills or information, our Spanish 101, Art of Floral Arrangement, or Inventions that Changed the World are examples of engaging opportunities to grow your knowledge!
Current Events — We have a weekly update about what important events are occurring both locally and internationally, which precedes a debate on the effects of current policies and the actions of political leaders on our environment and more.
Lecturers — Each month we bring speakers from our community and local health organizations to inform everyone about health and safety topics.
Classic Recreation - Don't miss our Bingo and Bellinis!
Memory Exercises - Reminiscing about favorite moments, or shown gof our knowledge base is a daily event with opportunities to play in-house Jeopardy, explore Famous Faces and Places, Laugh Out Loud to Jokes and Riddles, exercise our minds in Brain HQ, and remember favorite experiences in Table Topics!
Musical Expression - There are all manner of musical taste among our residents, and as such we offer various mediums to connect to favorite forms of music, from Karaoke to the Classics, Sing Along to Sinatra and other favorite singers, musical religious services, weekly entertainers, and classic holiday vocalist opportunities!