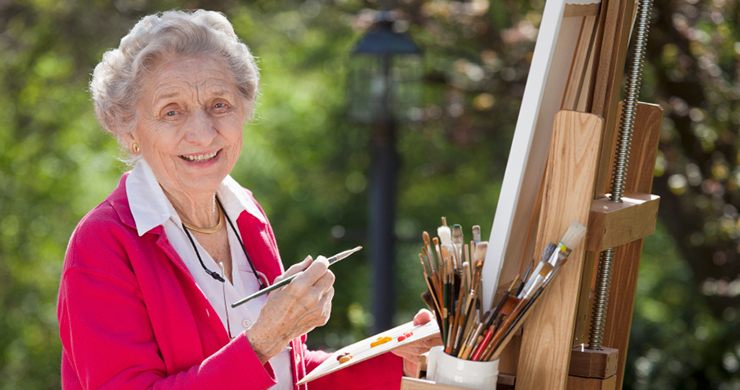 Activities
Entertainment — We host frequent entertainment, at least three entertainers weekly. Our wide range of guest entertainers include dancers and musicians from harmonica players to opera performers.
Holiday Discussions & Services — We offer weekly Judaic learning opportunities and services to stimulate your mind and heart.
Outings — Looking for some great shopping, join our outings to the Beverly Center or the Farmer's Market and The Grove, or how about the 99-cent store.
For a simple get away, try a scenic ride to the beach.
Don't forget to check the calendar for the outing of the week.
Life Journal Writing — You don't have to be a writer…all you need is your life story…and we all have one. You can write on paper or in a book or on a pad of paper…you can write with a pen or a pencil or a crayon…just come and let your mind be open to new experiences.
Story Game — This is an "oral" game…help create a story verbally…and we will record it.
Book Club — Once a month - we'll pick a book - have the month to read it and then discuss it the following month.
Adult Storytelling — Special stories read "to you" once a month…with pictures and props…sit back and enjoy this childhood way of hearing tales.
Postcard & Letter Writing — (1) Write to family and friends…and/or find a pen pal. (2) Write to editors of newspapers, government officials or companies letting them know how you feel about issues.
News Updates — Offering a variety of special updates including local, national, international news.
Speakers — Each month we will bring you speakers from the community and special speakers on health, safety and other timely topics.
Board & Word Games — Board games will have tournaments and prizes awarded. Word games only require that you show up and participate.
Don't miss our Bingo Bonanza.
Arts & Crafts — Bring out your inner artist. Join us for jewelry making, painting, watercolor, origami, ceramics, block printing and much more.
Activities Calendars - Melrose Gardens Assisted Living
Our retirement community residents choose from an extensive menu of stimulating events and activities. The calendars you see here are current and accurate, with some activities repeated for continuity, and some that change for variety. To help our residents stay strong and stable, we offer nutritional guidance and exercise programs such as t'ai chi, Wi bowling, chair aerobics and accompanied walks in our beautiful neighborhood. Mental stimulation includes word games, game-show type fun quizzes and discussions of events in the news. Spirits are nourished with yoga and weekend prayer services. And we always make time for fun, with in-house parties, regular outings and twice-weekly guest entertainers.