Make room for what you enjoy most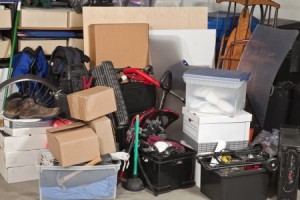 I'm on a mission.
My goal? To spend less time accumulating and caring for "stuff" and spend more time having fun with friends.
I'm tired of dusting knick-knacks accumulated over the years, navigating around boxes of my children's college books in the basement every time the cable guy needs access to the equipment, and bumping into too much furniture as I walk through the house.
More importantly, though, I don't want my children to have to deal with decades of material accumulation when I'm no longer able to.
Get a new lease on life
My new attitude—call it a "new lease on life"—resonated with Cathy Bates, owner of Practical Solutions in Redlands, Calif., when I asked her for advice on where to start the daunting downsizing process.
"Think of it as a diet plan," Bates says, for your house and for your possessions. "How can you help your house lose weight? You can do that by getting rid of a lot of little things now, while the decision-making is easier. That part gets harder as you age."
Much of Bates' work involves helping seniors eliminate furniture or clutter that presents a safety risk or creates stress. It's a necessary process whether you're staying in your home, downsizing or moving to the convenience of an independent living community.
"When you dread going through that closet that's loaded with games and toys, it weighs you down," Bates says. "You end up saying, 'I'm not going to that luncheon because I need to clean out that closet,' but then you don't get to it. And that creates stress."
Mary Kay Buysse, executive director of the National Association of Senior Move Managers (NASMM) in Hinsdale, Ill., echoes the importance of streamlining possessions as we get older.
"So many people have accumulated things for 20 or 30 years without ever getting rid of much," Buysse says. "Some of that accumulation can be re-purposed or donated."
Bates and Buysse offer the following tips for starting to eliminate some of the "stuff" that keeps us from spending time with friends or doing other things we enjoy.
• Get help.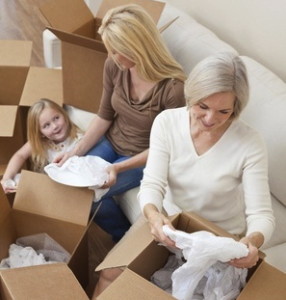 "Do you really want to use a ladder to get those boxes off that high shelf in the garage?" Bates asks.
First, she says, it's not safe. Second, sometimes sorting through those boxes of memories is emotional, so it helps to do it with someone. Frequently, an outside professional such as a trained senior move manager can be more helpful than an equally emotional—or worse, dispassionate—family member, Bates says.
Plan to spend $40 to $80 per hour for a pro; use the search function at nasmm.org to find experienced help in your area.
• Let it go.
This is more than an Oscar-winning song. It's the mindset that will help you donate or sell your late husband's recliner that now makes it hard for you to navigate in your walker.
"I recently worked with an older woman who was realistic about how few things she really needed around her once the family was gone. She could let many of her things go because she knew that somebody else would enjoy and use them to make their own memories," says Bates.
This is the perfect attitude to embrace when you're moving from a large house or apartment to a retirement community, where you will have fewer rooms for furniture, less storage space and no need for china and kitchenware.
• Accept that your things are no longer worth what you paid for them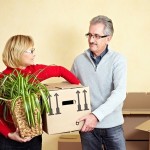 The estate sale organizer's mantra is: When selling, you will rarely get what you paid for something, even with antiques. In fact, Bates says the tax deduction from donating can be worth more than what you might be paid in a sale.
"Write it off for $300 as a donation rather than selling it at a yard sale for $25," Bates advises.
Conversely, keep in mind that what you do gain as a tax credit or earn by selling merchandise can often more than pay for the services of professional assistance.
• Get creative.
Buysse tells the story of a colleague working with a woman who had accumulated 85 miniature teapots from her global travels as an executive wife. She hated to let them go, but her children didn't want them and with a move to a smaller home in her future, she wouldn't have room to display them.
The consultant helped her select and save her three favorites, and then took photos of the other 82. She arranged those images in a collage, had that printed as a poster, and framed the poster. The teapots were sold on eBay; the poster is displayed on a wall where the collector enjoys it every day.
Whether it's teapots, multiple sets of China from years of entertaining large groups, or a treasured collection of antique dolls, look first to relatives who might continue to care for them as well as you did. If that's not possible, consider getting help selling them on eBay or another site, or donate them to an organization like the Salvation Army that might find a new loving home for them.
While Buysse says that many people start by eliminating furniture because it helps them see results quickly, I'm going to start with the three CD racks that create visual—and mental—clutter in my family room. It's a small start, which is what I need right now.
Where will you start?