Shared living helps seniors stay safe and social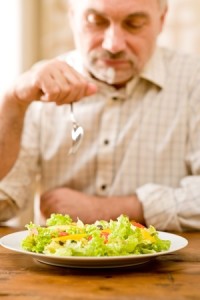 My mother and her neighbor, both widows in their early '80s, had a daily "I'm okay" signal. Each night, they pulled down the shade of a single window that faced the other house. If the shade wasn't up in the morning, it meant something was wrong.
When Mom's shade didn't go up one day, the neighbor trotted across both driveways with her key to Mom's house. She found Mom disoriented and confused, so she called an ambulance. It was the beginning of an important and necessary lifestyle change for my mother, and she's thriving in her new environment today.
Mom was lucky—she had someone watching out for her. When you don't have that kind of intangible security system in place—when nobody's missing you if you don't show up —it might be time to consider moving to an environment where people will notice if—something's amiss, says Bonnie Davis, a senior living advisor for A Place for Mom.
"Truthfully, unless somebody's checking on you or missing you if you don't show up, there's no way to make a home safe unless you put in cameras. And people who need that kind of care shouldn't be alone," says Davis, who has advised more than 8,000 Southern California families in the past eight years.
Joy Loverde, an eldercare consultant and author of The Complete Eldercare Planner: Where to Start, Questions to Ask, How to Find Help, notes that while home safety and security are important factors when deciding if you're ready for a new lifestyle, how you would describe your social life is key, too.
"Many older people are socially isolated and that can lead to loneliness and depression," she says.
The cure for social isolation, of course, is to engage with friends and family more, but that can be challenging for seniors who want to drive less or whose friends have moved away to be closer to their children.
For many, the solution to both safety and isolation issues is a change in their living environment. But how do you know that you're ready to leave your home and move to a community with people your age? Davis and Loverde offer the following questions for assessing the situation.
Are you happy being alone?
Does it bother you that you go to fewer events because you don't feel safe walking to and from your car after dark? Can you stay in touch with your friends?
"We're social animals," says Davis. "Most people thrive in communities. We're meant to be communal with families, friends, and groups. As we age and it's more difficult to drive and get out, we do less and less that's social. That leads to isolation, which can be a problem."
Have you recently lost your spouse or partner?
Loverde says that this is a trigger for change for many people. "Loss like this requires a big psychological transition," she says. For many, moving to a community helps minimize the loneliness that often follows the loss of a partner.
Does your car have more dents and dings than it used to?
An increase in the amount of exterior damage suggests that safe driving might be a challenge. Ask friends who aren't driving anymore how they get around. Try to imagine the options available to you if aren't able to drive anymore. Should you live somewhere that provides transportation if you need it?
Do you mind eating alone?
"It's not the effort it takes to shop and prepare a meal that bothers many older people," says Loverde. "Instead, it's simply that eating alone makes them sad."
Meals at senior living communities can be communal, eliminating some of that meal-time loneliness.
Do you miss your friends?
"It's easier to make and maintain friendships in a community," says Davis. "You meet them in the hallways, in the elevator, and at the entrance and make plans to do activities together."
Are you unhappy being alone, but worried that you will lose your independence if you leave your home?
Davis says that it's the opposite when you move into a senior living center – you have more choices about who you spend your time with, how you spend your time, and even what you eat. "Your decision about what to have for dinner isn't limited to what's left over in your refrigerator," she says.
Do you find the idea of a lifestyle change appealing, but fear you don't have what it takes to make such a big change?
You might worry about how to decide what furniture to take with you and what to sell, how to find the right real estate agent for your house, or how to empty your residence. Davis says that many senior living communities now help with that process and can connect new residents with services that help them downsize.
Before making a major decision about a lifestyle change, talk to your friends, family, and people who have made the change you're contemplating. Your answers to the questions above combined with their answers to your questions should help you decide what's best for you today.
If you're seeking a senior living community in Los Angeles for a family member please contact us to discuss our senior living programs.