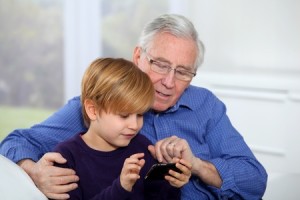 Stimulating brain and body can help keep you alert
There are many benefits to aging, such as an increased sense of happiness, multiple professional and personal achievements, and even senior discounts. As you age, you continue to gather vast amounts of information, but invariably, some of what you've learned is more difficult to retain. We're a memory care facility in Los Angeles focused on high level treatment for our senior residents with memory related issues.
Memory formation slows as a person ages, and older adults will often have to experience new information anywhere from seven to ten times before it is retained. Acronyms and rhymes have been shown to be successful in recalling new information, as well as writing with a pen or pencil—not typing—key points. Your brain is intimately linked to your handwriting, and writing with pen and paper stimulates more areas of your brain, which leads to increased memory formation.
The aging brain also loses mental flexibility. In our fast-paced society where the term "multitasking" is defined in the dictionary, this can be a stumbling block to success. Many older individuals find it difficult to switch attention between tasks quickly, a decline that begins as early as age 25. Visualizing yourself switching between tasks after being interrupted can help train your brain to adapt quickly to new information, and spending a couple of hours with the grandkids can give you real-life practice. In fact, it has been shown that spending time with children actually slows cognitive decline.
Some apparent cognitive deficits, however, may not actually be cognitive. Rather, they can be blamed on sensory deficits, such as decreased hearing and vision abilities. Speak with your health care provider about help with these sensory changes.
Exercise, both physical and mental, is the best thing you can do not only for your body, but also for your mind.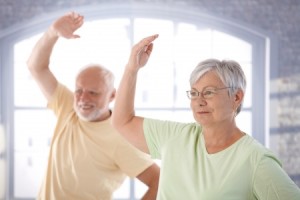 Physical exercises increase blood circulation and get more oxygen to the brain. Find physical activities you enjoy, such as walking, bike riding, qi gong, exercise classes or yoga. The secret is to find something you will be willing to do on a regular basis. So if it's walking 15 minutes a day, start with that. Once you get into a pattern and rhythm, 15 minutes will start to feel like nothing, and you may naturally want to extend the time.
Figure out what stimulates you mentally. If it's reading, can you join a book group? If it's crossword puzzles, a little teamwork (or conversely, a little competition!) can make it that much more fun. Our Los Angeles memory care program uses a variety of fun activities designed to stimulate our residents memory.
With a little effort, perhaps a little huffing and puffing as your body adapts, and a lot of fun, you can stave off cognitive changes that come with getting older, and remain sharp no matter your age. If a family member is experiencing memory loss problems please contact us to inquire about our memory care program in Los Angeles. More information about our Los Angeles memory care program.