The importance of advance care planning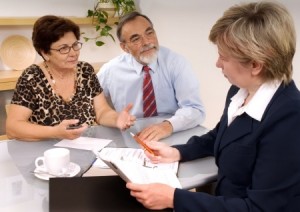 Radio personality Casey Kasem's recent end-of-life drama has some people reaching for more than the stars—they're also reaching for doctors and families to help them with advance care planning.
The Kasem family's very public situation—in which an adult daughter who was Kasem's surrogate health care decision maker had to battle her stepmother while trying to enforce her father's end-of-life care wishes—was a reminder to others about the importance of putting care wishes in writing (which Kasem had done). Despite this advance planning, there were still difficulties encountered, which illustrates how very important it is to have your wishes clearly in place.
This can be done in three easy steps:
Discuss the care you want to receive at the end of life with your health care providers and loved ones long before you need to.
Put your wishes in writing in a legal health care document.
Review your preferences every few years to make sure they still reflect your wishes based on your current situation.
"Doing this type of advance care planning is essential because when you think about these things ahead of time, it helps reduce the stress for loved ones," says Judy Thomas, executive director of the Coalition for Compassionate Care of California, an organization that promotes quality care for those who are seriously ill or approaching the end of life.
Confused about the health care documents you do or don't need? Here's a quick primer on those you might have heard about, in alphabetical order.
Advance Health Care Directive, AHCD
An AHCD lets you express your health care wishes now so that they're on record later if you are unable to speak for yourself or prefer that someone else speaks for you. With an AHCD, you can:
Assign a power of attorney for health care, designating an agent who can make decisions on your behalf.
Outline your instructions for the care you do or don't want to receive at the end of life.
The AHCD replaces the durable power of attorney for health care in California, but if you have one that was valid when you created it, it's still valid.
Advance directives are recommended for all adults, regardless of their health status. Get more information and review a sample form at the Coalition for Compassionate Care of California site.
Do Not Resuscitate Order, DNR
This state-specific form tells health care providers that they can legally withhold resuscitation. A DNR must be signed by your doctor; if you don't want to be resuscitated, talk to your doctor, complete the form and get your doctor's signature. You both want a copy; keep yours in a prominent place at home.
Thomas said that Californians are moving away from DNRs, using the POLST form instead (see below). Learn more and get a copy of a DNR form for any state at ParentCarePro.com.
Living Will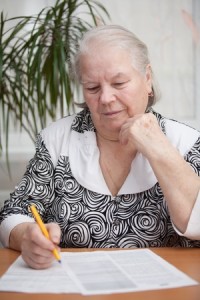 Like an advance directive, a living will allows you to specify the type of care you'd like at the end of life, but usually doesn't give you the power to appoint a health care agent. In California, Thomas says, you want an advance directive instead of a living will.
Still, there's a specific "brand" of living will that's worth noting, especially since it does let you appoint a health care agent. The Five Wishes Living Will is unique in that it goes beyond your medical needs to incorporate your personal, emotional and spiritual wishes. Do you want someone holding your hand while you're dying, or would you rather be alone? Is there somebody you'd like to reconcile with if you're terminally ill? Do you want to hear your favorite music or listen to poetry? You can spell that out, along with medical specifics, on the Five Wishes form.
View a sample of the Five Wishes Living Will, a legal document in California and 41 other states, at the Aging with Dignity site.
Physician Orders for Life-Sustaining Treatment, POLST
The POLST form helps give seriously ill patients more control over their end-of-life care. Produced on a distinctive bright pink form and signed by both the doctor and patient, POLST specifies the types of medical treatment you want to receive as you approach the end of life. Using this form can prevent unwanted or ineffective treatment, reduce your suffering (and your family's), and help ensure that your wishes are honored.
A health care professional completes the form after talking with you about the care you'd like. Both you and your doctor must sign the POLST form. It stays with you at all times.
The POLST form complements an advance directive and is not intended to replace it. You still need an advance directive to appoint a legal health care decision maker.
You might not need a POLST form now, but you'll want to be aware of it if your health changes. Learn more about POLST on the California POLST site.
Talk to your doctor and family to decide which documents you need and want, and to review the care you want to receive in specific situations. You want to understand your options and be comfortable with your choices. Then you want to get it in writing.
"It's a gift to your loved ones," says Thomas. "It will help reduce guilt and second guessing when they know that they're doing what you want them to do."