How Couples Cope with Assisted Living
Senior couples usually have to make lots of critical decisions with regards to their living arrangements. Although they can still cope with home upkeep and other couple duties, there are just times when an assisted living facility becomes the best option. This can be a sensitive and difficult process, therefore deciding on the best arrangements in advance can make a future transition into assisted living an easier process. With great assisted living facilities in Los Angeles like Melrose Gardens, this can even be an exciting process as your family looks forward to a more rich and enjoyable lifestyle for their elderly parents or relatives.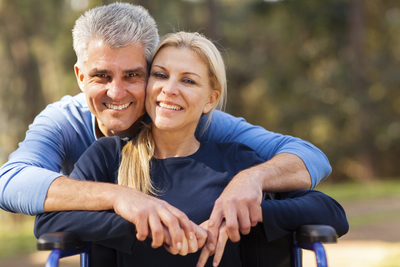 Is an Assisted Living Facility like a Nursing Home?
The short answer is no. A nursing home generally provides residents 24 hour skilled nursing care and services. This could be a semi long term solution, but it's generally considered to be hospital-level care that's provided outside of a hospital setting. An assisted living facility is a housing arrangement designed for individuals and couples in their late 50s or 60s. Some assisted living residents can benefit from extra care from qualified personnel, but other residents are simply enjoying access to a community of their peers, fun activities, and a generally improved quality of life compared to living alone at home or in other non-ideal living situations. In an assisted living facility there is no age limit of course, but most assisted living communities may have official or unofficial age minimums. You may hear people refer to 55+ communities. This is something of a broad term which could refer to retirement communities, gated communities which require residents to be at least 55 years old, senior apartments with age minimums, or other things. With over 45 million Americans aged 55 and older, there are dozens of different senior housing and senior care solutions and services available to meet the many different needs of senior citizens.
Couples in an Assisted Living Facility
Maintaining a home may sound good for senior couples, but over time, it can become a burden. They need to think about maintenance costs, cleaning rooms, etc.
While most of these problems can be resolved by hiring cleaning services or asking help from family members, these are not sustainable solutions. Assisted living will not only eliminate the need for upkeep and maintenance; it will also give couples the freedom to do other things they want. Melrose Gardens in Los Angeles cares for senior couples currently and has been home to numerous couples in the past.
Moving to Assisted Living Facilities: How Couples Cope
Moving from one home to another is very stressful, but it is also a major milestone in the life of couples. It is normal for them to be sad at first, but for sure, elderly couples will eventually get used to the idea of residing in a senior community dedicated to their happiness. There, they can begin a new chapter in their lives, meet new friends, and make new memories.
The Best Assisted Living Facility in LA
If you are looking for an independent living facility within Los Angeles, Melrose Gardens is the place to go. With plenty of amenities like beautiful garden patios, a plethora of activities, 24-hour professional staffing, free transport to and from medical appointments, field trips, continuous health and fitness support, and a lot more, there is nothing else you can ask for. Schedule a visit today to see what this beautiful haven can offer your loved ones.