What is the Right Location for Your Retirement?
Where to retire is an important decision for older adults. When retirement is being planned, many adults give careful consideration to a variety of factors. When retirement age is reached, some older adults may choose to relocate to new states or different regions of the country. This decision generally involves a variety of factors often including where their adult children and extended family reside, weather and temperature, cost of living, location to certain physical features like coastal areas or mountains, and many other possible factors depending on the individual. Retirement plans can also include whether the individual is planning to live on their own for the foreseeable future, live on their own for some period of time before moving to a senior living community, or perhaps relocate directly to a senior living community. Depending on the unique circumstances of the individual, each of these plans could be the best for their preferences and needs.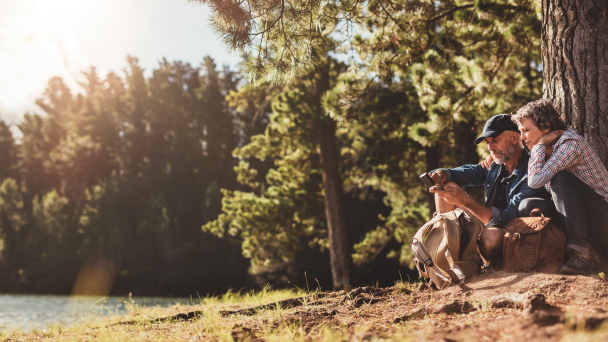 Rural, Suburban, or Urban Senior Living
As adults age, the lifestyle features that they value may remain unchanged from what was important to them in previous periods of their life, or the lifestyle features that they value may evolve significantly. In previous years, a person may have enjoyed an urban lifestyle and the access that it provided to more affluent culture, dining, and activities, or they may have enjoyed a the relaxed pace of a rural lifestyle and the access that it provided to natural attractions and the outdoors. One choice older adults must make is whether they want a change of pace and possibly move from a more urban setting to a more rural setting (or vice versa) or whether they want their general atmosphere to remain unchanged. The choice is very personal, it's common to see individuals choose a change of scenery, but it is also common to see individuals desire a senior living lifestyle very similar to the lifestyle they are accustomed to.
How Retirement Location Affects Assisted Living Prospects
Most regions of the United States will have a selection of senior living communities, assisted living facilities, and memory care residences. In more densely populated urban areas like Los Angeles, San Diego, or the greater San Francisco Bay area, there is a larger concentration of communities and facilities giving older adults perhaps a more nuanced selection of living options, and of course access to lifestyle features and activities. In suburban areas like Santa Barbara, Ventura, or San Jose, there will be a less concentrated selection of senior living communities but there will still be significant options, and suburban environments will provide a comfortable balance between the culture and activities of an urban setting and the privacy and natural features of a rural setting. In rural areas like Carmel, Monterey, or San Luis Obispo, there will be fewer senior communities due to the lower population of these areas, and residents will have access to fantastic physical features of these areas and will enjoy the privacy and charm of a rural setting.