Assisted Living: What Person-Centered Care Means for Seniors
The idea of person-centered care was first created by the Bradford Dementia Group in the 1980s to focus on the providing moral care for people who are aging. In the last few decades, it has become increasingly popular with senior living communities as they shift toward providing individualized attention to each residents' needs and desires.
Melrose Gardens is an assisted living community in Los Angeles that has been at the forefront of the shift toward person-centered care. We emphasize the creation of a community designed around each of their clients.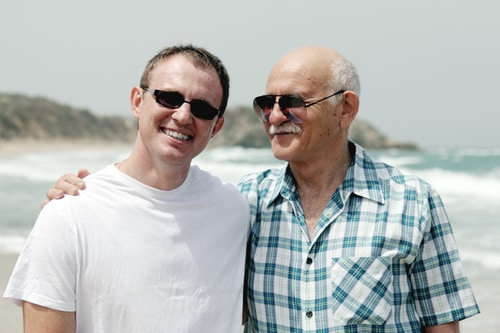 What is Person-Centered Care?
Person-centered care in action will look like this:
Caring for all aspects of a person
Person-centered care recognizes each person as multifaceted, with physical, emotional, spiritual, intellectual, and social needs. Person-centered care pays attention to each area of a person's life and helps them to reach goals in each of them.
Personalization and Customization
Person-centered care focuses on customizing the senior living experience to each person's desires. In a person-centered environment, seniors choose what activities are important to them, when to schedule necessities like doctor's appointments and meals, and when they wake up and go to sleep. All major aspects of the residents' lives are determined by the residents themselves.
Teamwork as a method to empower residents is key to the person-centered approach. As the senior living blog at A Place for Mom puts it, the message is "nothing about me, without me." Caregivers are not superior to seniors and do not make decisions for them. Instead, caregivers are part of a team working together for the senior's best interests..
Person-centered care recognizes the need for communication between seniors, caregivers, and family members. The experts at seniorcare.org note that person-centered care focuses not on problems, but on what seniors need. The emphasis is on finding solutions through communication.
How Do I Find a Person-Centered Assisted Living Community?
When you visit assisted living communities, pay attention to how the residents and staff interact with each other. Do staff treat residents with respect and ask them questions about what they need? Do seniors have choices and exercise independence? Do services seek to involve family and personal desires?
If so, you have found a community with a person-centered approach. Such communities like Melrose Gardens in Los Angeles, value each person for exactly who they are and strive to serve them to the best of their ability. These communities ensure that each resident's entire range of needs will be cared for by a team of experts that want the best for the people who live in their communities.
If you're exploring assisted living communities in Los Angeles, and the idea of a person-centered approach to care sounds like the right fit for your family, please tour our community or contact us for more information.
Works Cited
Burm, Caitlin. "How Person-Centered Care Is Changing the Senior Care Industry." How Person-Centered Care Is Changing Senior Care, 27 Feb. 2017, www.aplaceformom.com/blog/senior-person-centered-care/.
"Person-Centered Care: The New Philosophy of Elder Care." Senior Care and Assisted Living Resource, www.seniorcare.org/general-information/person-centered-care/.