Assisted Living: What Does A Luxury Assisted Living Community Provide?
If you're looking for an assisted living community, you may be wondering what the difference is between a standard assisted living community and the luxury option. It's akin to the difference between staying at a 3-star hotel compared to an all-inclusive resort; the service, atmosphere, and amenities are all top-notch.
While the purpose of any assisted living community is to provide seniors with ongoing support, luxury communities take a slightly different approach. A luxury assisted living community, such as what we offer at Melrose Gardens in Los Angeles, strives to provide an enriched experience that goes beyond the basics.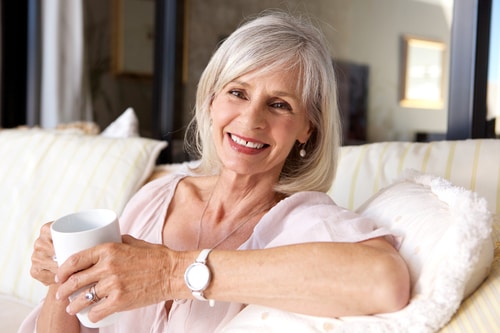 The Benefits of Luxury Assisted Living
When it comes to luxury assisted living, the focus is to provide a high level of service, comfort, and hospitality. Special care is taken to create a warm and inviting atmosphere in all areas. Inside a luxury assisted living community, you'll find elegant suites with beautiful views and sophisticated décor. Outside, you can stroll through meticulously landscaped grounds, including gardens and patios.
Residents of a luxury assisted living community have access to various amenities, such as spa services and libraries.
Good health is encouraged through individualized health and fitness support, nutritional guidance, and exercise programs, while round-the-clock professional staffing ensures safety and peace of mind. Luxury assisted living communities also typically offer an assortment of delicious and healthy meals, made with high-quality, local, and fresh ingredients.
Luxury assisted living communities make it easy for residents to remain active and engaged with life.
Transportation services and frequent excursions connect seniors with new experiences that stimulate the mind and enrich the soul, like trips to art galleries, shopping, and concerts. You can expect all sorts of spiritual and social activities, such as board game tournaments, live entertainment, jewelry making, yoga, and prayer services.
Closing Thoughts
Retirement is a time to relax and enjoy life, and a luxury assisted living community provides the perfect setting to enjoy the fruits of your labor. Services at every level of the senior living experience are designed to provide an upscale experience, from the meals to how residents spend their leisure time.
As a senior living community offering luxury assisted living services, Melrose Gardens understands the nuances involved in creating an elegant and hospitable senior living experience. If you're considering a luxury assisted living community in Los Angeles for yourself or a loved one, please contact us for more information or to schedule a tour.