At Melrose Gardens, we understand the importance of comfort when it comes to your loved one's living space. The transition into memory care can be difficult – but it doesn't have to be. By designing our senior living community as a residential neighborhood, we're able to provide industry-leading memory care in a comfortable and warm environment that evokes the intimacy of home.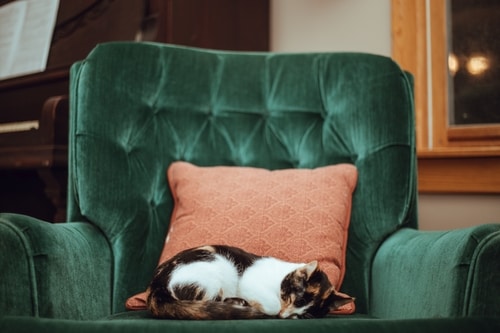 Personalized Care
At all levels of care, Melrose Gardens is a community in the truest sense of the word. We recognize the importance of connecting with others during all stages of life – but especially for those experiencing memory loss. Regular socialization is an essential part of memory care, as isolation is known to worsen Alzheimer's and other forms of memory loss. That's why our residents have ample opportunities to spend time with others – whether that's fellow retirees, visitors, staff, or through our adopt-a-grandparent program.
Our senior living community includes independent living, assisted living, and two levels of memory care: Club Melrose and The Cottages. At all levels, we focus on providing individualized care, and our attentive and compassionate staff pays close attention to every resident's unique needs.
Club Melrose: This program is designed to meet the needs of residents living with mild cognitive impairment. Residents at Club Melrose receive individualized and appropriate levels of support while living alongside residents of both our independent and assisted living areas. Learn more about Club Melrose.
The Cottages: Our Cottages community is for those experiencing the later stages of memory loss who need more comprehensive care and round-the-clock support. With that in mind, our Cottages are fully secured and separate from our main campus, but residents still receive regular social interaction with each other as well as our specially trained staff. Learn more about The Cottages.
At both levels of memory care, residents live in comfortable and furnished suites with access to beautiful and serene outdoor spaces. We give careful consideration to every detail of the senior living experience, and the result is an environment where each resident feels comfortable, dignified, and supported.
Supporting the Mind, Body, and Spirit
We believe in nurturing the "whole person," including mind, body, and spirit. That's why you'll find our calendars filled with a variety of activities that are centered around social connection, memory enhancement, and cognitive stimulation.
At Club Melrose, we offer daily group programs that boost cognition through games and puzzles. For more intense memory enhancement, there is our Brain Workout program, which is designed by the Neurodevelopmental Learning Institute. Residents can also play games, read the newspaper, watch documentaries, write letters, and engage in various other activities that keep the mind stimulated and active.
All of our residents are encouraged to enjoy the fresh air and natural beauty on the grounds of our senior living community. Spending time in nature is not only good for physical health, but for mental and cognitive health as well. Our tranquil outdoor spaces provide the ideal environment to rest and relax, and this includes a completely secured outdoor garden at The Cottages.
Since regular exercise has been linked with greater brain volume and better memory, it's another important component of memory care. We offer regular senior-friendly yoga classes, bowling, chair aerobics, tai chi, and various other low-impact activities that engage both the body and spirit.

All of our residents receive personalized nutritional support, daily home-cooked meals, and have access to innovative and holistic wellness programs. On the spiritual side, our calendar features weekly prayers and non-denominational spiritual services, and we offer transportation to any preferred place of worship as well.
Melrose Gardens
Memory Care in Los Angeles
At Melrose Gardens, every aspect of our retirement community is designed to make the transition into memory care as smooth as possible. We're proud to have created such a beautiful and welcoming space that exudes warmth and a homelike atmosphere. Our suites are sophisticated and spacious, yet cozy and welcoming, providing our residents with all the comforts of home alongside structure, engagement, and individualized support.
If you're looking for memory care in the Los Angeles area for yourself or a loved one, we'd love to give you a personalized tour. Contact us today to learn more about our senior living community or to request a brochure.