The demand for specialized memory care services is growing rapidly, along with new developments in treatment for Alzheimer's and other forms of memory loss. With so many rapid advancements in the field, it's important that senior living communities stay on top of the latest news and research in order to provide the best care.
In this article, we explore several ways that senior living communities, including our memory care community Melrose Gardens in Los Angeles, are incorporating the latest developments in memory care into their services and amenities.
Specialized Programs
There are many different approaches when it comes to memory care, but with most therapies, the goal is the same: to stimulate the mind, enhance cognition, and slow memory loss. Using innovative and targeted cognitive programs as well as specialized memory enhancement techniques, the trained and compassionate staff at Melrose Gardens are able to provide breakthrough forms of therapy for our residents.
For example, our Brain Workout Program – developed by the Neurodevelopmental Learning Institute – is designed to target, correct, and enhance specific cognitive functions, and it has been linked to benefits such as improved memory, lower fall risk, and reduced anxiety. We also offer daily memory enhancement group programs which involve activities such as trivia, games, and puzzles to stimulate and strengthen the mind.
A Holistic Approach
All senior living communities offer activities, but the quality and variety can vary greatly. At Melrose Gardens, we focus on nurturing and strengthening the mind, body, and spirit through creative activities, regular exercise, nutritious food, and relaxation. Weekly senior-friendly yoga classes, nature walks in our sunny gardens, and spa services are among our many amenities. A blend of engaging, imaginative, and nostalgic activities, such as live music, journal writing, and storytelling, can stimulate the mind and soothe the spirit. With the guidance of a specialized psychologist, we encourage reflection and positivity with a therapeutic approach.
Spending time with others on a regular basis is an important factor in healthy aging and memory care. Choosing to live in a senior living community is an excellent way to minimize the risk of loneliness in one's later years. By offering a wide variety of activities, we encourage residents to mingle and socialize with their neighbors, and avoid becoming isolated.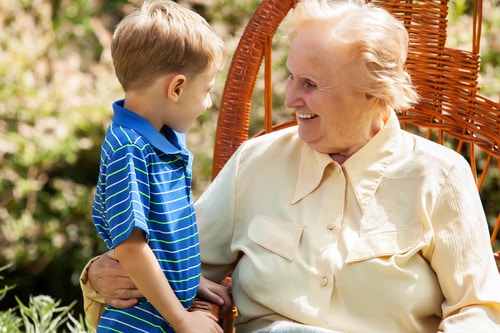 Comfortable Surroundings
A comfortable atmosphere is essential, and at Melrose Gardens, we offer a familiar and intimate setting for our residents at all levels of care. By keeping our community small and cozy, we're able to provide personalized care plans in a warm and comfortable environment. And by offering several flexible levels of care, residents are able to smoothly transition into memory care services if and when necessary.
Along with independent and assisted living programs, we offer two different levels of memory care: Club Melrose and The Cottages. Club Melrose, our program for those with mild cognitive impairment, provides necessary support and structure while allowing for maximum freedom and flexibility. Residents of Club Melrose live on our main campus alongside independent and assisted living residents.
The Cottages is our program for residents with late stage memory loss, and it is located in a safe and secured wing designed to address memory care challenges while respecting the dignity of residents. The Cottages offers a warm and comfortable atmosphere, along with features such as a beautiful, fully secure garden with self-returning paths. Our Cottages campus offers peace of mind by utilizing state-of-the-art technological advancements to protect residents using a sophisticated and innovative Wanderguard system.
Melrose Gardens
Memory Care in Los Angeles
If you're looking for specialized memory care in the Los Angeles area with a holistic approach, we'd love to show you our beautiful facility. To learn more about our senior living community, or to schedule a personalized tour: