If you're looking for memory care for a loved one, it's normal to feel worried or ambivalent about the decision. After all, specialized memory care is a fairly recent development, and it can be difficult to hand over caregiving to a stranger. To ease these feelings and feel more comfortable, consider looking into the details of care provided by your facility of choice.
As a dementia care and memory care facility in Los Angeles, Melrose Gardens understands how difficult this process can be, and we strive to make the transition as comfortable as possible for residents and their families alike. In this article, we explore how memory care facilities like ours provide care for individuals with dementia.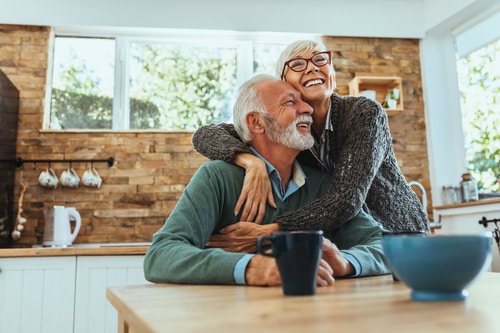 Individualized and Attentive Care
On the surface, memory care facilities often look the same as independent or assisted living communities. Residents may have their own private apartments, as well as access to varied common spaces, both indoor and outdoor. Stimulating activities, including entertainment, arts and crafts, storytelling, and games fill the calendar, while staff assist with needs such as housekeeping, meals, bathing, dressing, and medication management. Comfort and warmth are a priority; yet in memory care especially, safety is essential as well.
For that reason, memory care facilities also use cutting edge technologies to ensure the safety and monitoring of residents, while also preserving their dignity and privacy. You can also expect your loved one to receive individualized dementia therapy that is designed to slow the progression of the disease. Personalized treatment is key for successful memory care programs, as every individual has different needs, and memory loss can affect everyone in different ways.
At Melrose Gardens, we adapt treatment plans including exercises, activities, and therapies that are based on individual lives, histories, and interests. Additionally, offering two different memory care wings ensures that our residents receive an appropriate level of care and are surrounded by similar peers. Club Melrose is our program for early stage memory loss, while the Cottages is a fully secured wing designed for later stage Alzheimer's and memory loss.
Closing Thoughts
In many ways, memory care facilities look similar to independent living communities. Residents have access to engaging activities, along with appropriate assistance and specialized memory care treatment. By offering individualized care, this helps to delay further memory loss and improve quality of life.
If you're looking for memory care and dementia care in the Los Angeles area, we'd love to give you a personalized tour. Contact us today to learn more about our senior living community or to request a brochure.