Current events have not deterred us from continuing our pursuit of building the best senior living community for memory care and assisted living in Los Angeles. Our leadership and staff team are more committed than ever to ensure that Melrose Gardens is a special place for seniors that is safe and healthy.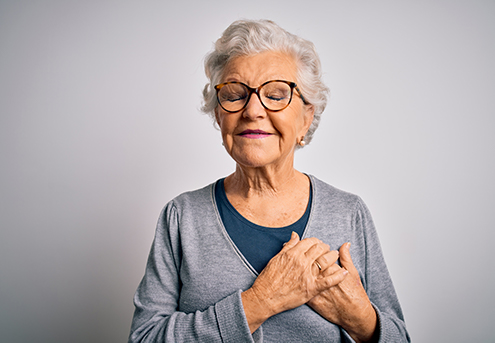 What's going at Melrose Gardens?
Like everyone, we are working to step up to the challenge that COVID-19 has presented us with, and our staff has been thoroughly updated on all CDC guidelines regarding how to properly implement all necessary recommendations in order to keep our residents safe.
We're observing environmental awareness month
Friday April 22 in Earth Day, and over the course of the month we'll be spending time examining a variety of inspiring things that environmentalists have accomplished, including works of art made out of reclaimed or recycled materials, creative works messaging the need for preserving the natural world, and notable inventions that have helped humanity reduce our environmental impact, and leave select areas of Earth untouched.
April is National Poetry Month
This is a great addition to our program. National Poetry Month is a bit of a new addition which has been recognized in the United States for about 25 years. We like this for several reasons. Poetry is an expressive art form that enriches the mind of the reader, but also has a very easy point of entry for anyone as a writers. Poetry exercises have been used in psychological therapy for years, with professionals pointing to it as a relaxing, contemplative, important way to connect with ourselves. We'll be examining some of the most famous poets and their works on Wednesdays to give us an understanding of several different types of writing poetry, as well as different themes and emotions that the poems reveal.
Welcoming New Residents
Let's give a warm welcome to our newest resident Don! Don was born and raised in Mount Vernon, NY. After marrying his wife Nancy, they lived in Manhattan for several years before moving to Connecticut to raise their young children. They have now been married for 56 years, and their two sons, Adam and John, have gifted them with five grandchildren!
Don's Jewish background has been continued through his son Adam and daughter in law who founded Ikar, a Jewish synagogue in Venice, that is over 600 families strong. His son John still lives in Connecticut with his wife and twin children. Don owned his own Advertising Agency, and in his spare time enjoyed artistic pursuits such as painting. He still enjoys reading the NY Times, gardening, staying fit, attending art exhibitions or theatre productions, and spending time with family. Since making his way to the West Coast a couple of years ago, he's enjoyed the year round sunny climate, beautiful beaches, and the friendly Californians. As for life lessons, Don realized at an early age the importance of family, and advises everyone to prioritize family over everything else.
Welcome to Melrose Gardens, Don!
An Important Time in the Assisted Living and Memory Care Industry, and in Los Angeles
COVID-19 has impacted every area of life in Los Angeles. As a senior living community, we have responded to this pandemic in a serious way. To get up to date on everything we're doing to protect you, our staff and our community during this challenging period, please click here to see the measures we've implemented as part of our COVID-19 Response.
Melrose Gardens
Memory Care in Los Angeles
We are a senior living community with an amazing memory care program. To give everyone the best experience requires us to strike a balance of performing expert memory care work, cooking amazing meals, planning fun events, and keeping life interesting. Each month we ask ourselves how we can make it the best month ever at Melrose Gardens, and our entire team is onboard with doing great things for our residents.
If you're exploring memory care or assisted living communities in the Los Angeles for a family member, we would love to have you over for a tour of our community, and lunch with our team. We can walk you through our programs, advise on suitable options for your family, and give you the information you need to make a great decision.
960 Martel Avenue
Los Angeles, CA 90046
Phone: (323) 876-1746
Email: director@melrosegardens.com