June is an amazing month - not only does it bring the beginning of summer on the 20th, but we celebrate Father's Day on the 21st! This month we also recognize the need to support our men in taking care of their health thanks to National Men's Health Month. June 21st will be a fun day to reminisce about our own dads, husbands, and even being a father while we celebrate the fathers in our community!
Our work in assisted living and memory care in Los Angeles has required us to meet many challenges. In addition to continually updating and improving our memory care therapies and our assisted living support, 2020 has required us to develop an aggressive and pro-active response to the COVID-19 pandemic, and we've been recognized as being at the forefront of the assisted living and memory care response in Los Angeles.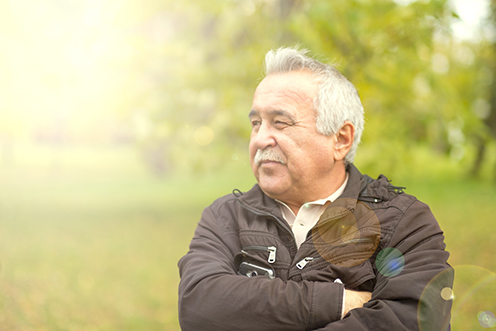 June Is Men's Health Month
I always make sure to encourage the men in my life and in our community to take control of their health. Waiting a healthy body and positive outlook is especially important as we live through a pandemic and grow closer every month to reintegrating into society. The best rules to live by for mental and physical health are to:
Eat healthy and include a variety of fruits and vegetables every day.
Engage in regular physical activity.
Learn to recognize and reduce stress and anxiety with healthy coping methods.
Resident of the Month
Mitra recently came to live at The Cottages Memory Care, where she has added a dash of spice to our varied group of residents. She was born and raised in Iran, and loves to dance to Iranian music and enjoy favorite Persian snacks. She fondly remembers her father, an important general who served under the Shah of Iran. Growing up she learned to play the piano at her private Catholic
school, and as an adult played professionally for many years! She loves to speak with Katelin, our Sales Director, in her native language of Farsi, as they sip on tea and cookies. She still makes sure to watch her girlish figure, however, and enjoys getting ready every day with a beautiful coiffure, makeup, and colorful nails! She has lived in the U.S. for several years in order to be close to her son, a neurosurgeon at a local hospital. She is incredibly proud of his accomplishments, and loves to enjoy guilty pleasure meals with him from Panda Express or Baja Fresh. Let's give a warm welcome to Mitra!
Employee of the Month
Congratulations to Susana, a Med Tech at Melrose Gardens who has been incredibly helpful and encouraging throughout this time
of pandemic! She was born in El Salvador, and moved to LA with her family when she was six years old. She attended Bryman College to achieve her Medical Assistant degree, and she hopes to one day become a Nurse. Susana has a 10 year old son named Marlon, and they have a pet turtle he named Hulk. In her free time she enjoys spending time with her son, especially exploring their shared love of movies in the evenings.
She has recently forayed into vegetable gardening, and can even teach our residents a lesson or two about knitting and crocheting. She has helped more than one resident out of a "knitting" jam. One of the reasons she enjoys her job so much is those opportunities to hear resident life stories. The other reason is that the job flies by since she's working with such a great team! Her philosophy in life is to not plan out every minute of the day, but to explore life day by day. Thank you Susana for your wisdom and work ethic!
Melrose Gardens
Memory care, assisted living in Los Angeles
We're so happy to see our community constantly improving. Each time we add a new team member or incorporate a new program, we feel good knowing that we're having success in providing top level care in assisted living and memory care.
If you're searching for memory care or assisted living in the Los Angeles area, we would love to have you over for a tour of our community, and lunch with our team. We can walk you through our programs, advise on suitable options for your family, and give you the information you need to make a great decision.
960 Martel Avenue.
Los Angeles, CA 90046
Phone: (323) 876-1746
Email: director@melrosegardens.com