Greetings from Melrose Gardens in Los Angeles. We're here with our monthly check-in, where we share what's happening within our community at Melrose, what life is like in Los Angeles this summer, and what's new in the assisted living and memory care industry at large.
It's important for any family who is searching for assisted living or memory care solutions for a loved one to know that we have worked tirelessly to carefully and safely navigate this global pandemic, protect our residents, and preserve our activities and services for our residents.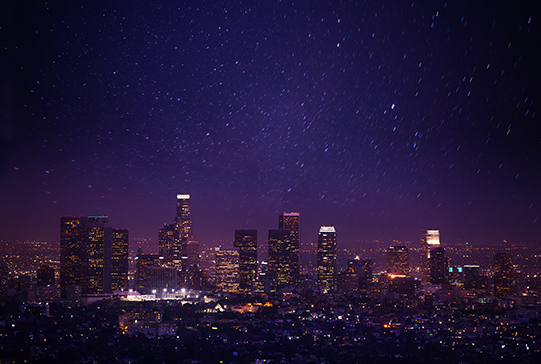 Our July 2020 At A Glance
To start off the month we will be celebrating our nation's independence on July 4th, because on that day in 1776, the Declaration of Independence was approved and set the 13 colonies on the road to the freedom we now enjoy. As always, we mark this significant holiday with barbecues and fireworks across the country; Melrose Gardens and The Cottages will be no different! The country has struggled through difficult times of illness and protest these past months, and we are looking forward to healing and growth this summer. Our country's quarantine has been a time of learning, self-reflection, and personal discovery.
Here at Melrose Gardens we have come together as staff members, families, and residents to care for one another and support each other during difficult times, and we have all learned not to take our lifestyles for granted. Throughout the summer, we look forward to resuming life as we knew it, though with more safety measures and appreciation than before. Apart from celebrating Independence Day, there are several national holidays this month that we will be celebrating in order to rejoice and instill play in the community once again. From National Ice Cream Month to Bastille Day, to Nelson Mandela Day and Gorgeous Grandma Day, we have plenty of fun planned for July. Here's to an exciting and hopeful start of summer, where we will celebrate freedom and health with new appreciation!
Resident of the Month - Lily S.
Our Melrose Gardens Resident of the Month is Lily S.! Lily was born in Mexico City, Mexico; and was one of seven children. She was married to her husband Ramon for over thirty years, though they knew each other ever since they attended primary school together. Together they had two kids, Sandy and Nicholas, who have since gifted them with three grandchildren: Sebastian, Jennifer, and Natalie. As for her work, she was a gifted seamstress that loved to design. In her free time she loved to read, design, and sew her artistic creations. As for life at Melrose Gardens, Lily has quickly made friends with fellow residents, challenges herself with bingo and bilingual conversations, enjoys parties and social gatherings, and is always quick to jump in to exercise classes or go on walks around the property. Welcome to Melrose Gardens, Lily!
Employee of the Month - Flor
Flor is our Assistant Wellness Director at Melrose Gardens and The Cottages, and her helpful spirit and on the ball handling of various issues has helped contribute to a well run community. Flor grew up in Glendale, California, and attended Glendale Community College, followed by UEI College to get her Medical Assistant and Phlebotomy certification. She enjoys engaging with residents, and loves learning how to communicate with residents in new ways in order to advocate for them if they are unable to communicate normally. She is hoping to return to school for her nursing degree soon to continue to make a difference in the medical field. She has been married to her husband Luis for 11 years and they have a ten year old son named Brian, whom she supports in his artistic endeavor of graphic design. In her off time she enjoys shopping, contributing to her makeup interests and routine, trying different cuisines with her husband, and hanging out at the beach with the family. Her philosophy in life is that everything happens for a reason, and as such she takes life day by day and doesn't worry about planning out every little detail. Once again, congratulations Flor on earning the recognition of Employee of the Month!
The Assisted Living and Memory Care Industry in 2020
Memory care services continue to grow in demand. This is due to several factors including that the US population of adults over 68 is one of the fastest growing demographics. Of these older adults, 40% experience memory loss of some kind, equally 16 million adults in the United States with some form of memory loss or mild cognitive impairment. While only a small percentage of these people will go on to develop more acute memory loss, what we find is there is a substantial number of families with a loved one who will benefit from memory care services.
Melrose Gardens
Memory Care in Los Angeles
Memory care is a core service at Melrose Gardens, and our leadership works with experts to continuously identify new therapies, activities, and solutions to slow and manage memory loss.
If you're exploring memory care options in Los Angeles, you'll have many questions, and price is a real factor that you'll need to consider. If you have questions about pricing, costs of living, and payment options, please contact us and speak with our director.
960 Martel Avenue.
Los Angeles, CA 90046
Phone: (323) 876-1746
Email: director@melrosegardens.com