Are you worried about your aging relatives? Are you looking for a secure environment where your relatives are well looked after? Then chose Melrose Gardens for best assisted living in Los Angeles. It is an extraordinary place for seniors who are keen on maintaining a maintenance-free lifestyle, whilst having options to take part in several social and edifying wellness programs along with fellow participants who are looking forward to a similar elevating and stirring lifestyle.
At Melrose Gardens the safety and security of the seniors is an important component of our wellness philosophy and is something we reinforce every day and is second nature to us. You should be confident that we follow the finest protocols and maintain a benchmark for keeping our associates and residents safe and secured. Though there are several assisted living facilities in Los Angeles, Melrose Gardens are a class apart. Keeping you in good health and your well being is their chief motto and this is the main reason Los Angeles assisted living leaves no stone unturned to keep your loved ones happy and content.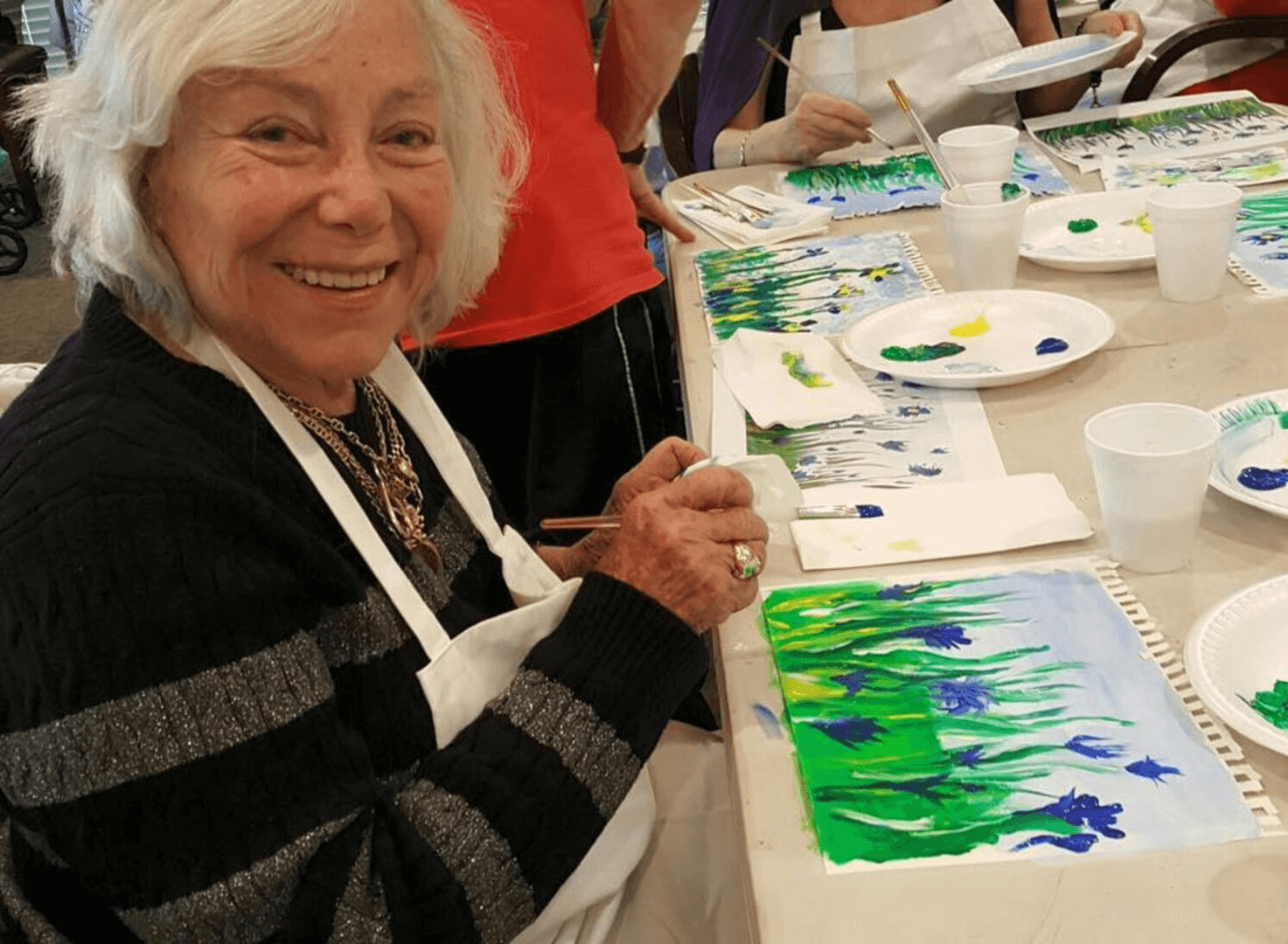 Features offered in the Melrose Gardens community
Each day at Melrose Gardens is a pure delight. It is located in North Martel Avenue and is reasonably close to everything that includes enjoyable shops and a range of restaurants just a few minutes away. Residents take pleasure in the assisted living facility Los Angeles at Melrose Gardens that offers a family-like setting, friendly ambiance, hospitable surroundings, which they experience in the beautiful courtyards all through. No matter what your interests are, you are always busy doing something interesting or enjoyable. With easy access to the churches, medical services, well-equipped hospitals and an affluent collection of museums, theatres, upscale entertainment, parks and renowned dining areas you always feel that you are in safe hands and forever entertained.
Independent Living
Within our friendly community, health-improvement programs are independently tailored to suit every resident present here. Melrose Gardens assisted living facilities in Los Angeles are one of a kind and the residents feel secure both physically and emotionally. When requirements change, our dedicated and qualified staff is available 24/7 to supervise and organize the evolving needs of our residents in the best possible way. We discuss with your loved ones, expert doctors and other healthcare providers to offer and follow the most prevalent and appropriate course of action to suit the needs of all the residents.
The ecstasy of day to day Living
When the day-to-day chores and maintaining your home become a stress for you, and you want to shift to a retirement home in Los Angeles then there is no better option than Melrose Gardens. Residing in an independent living community can enable you to maximize your time and find different and appealing ways to light up your days. At Melrose Gardens, you can take pleasure in a range of activities while the entire staff looks after your meals, laundry and other services. Resort-like amenities are offered here which allows our residents to sustain an independent life- style. Compassionate assistance is offered by the devoted staff whenever the residents require it. We create an ambiance that is completely tailored as per the preferences and needs of the people residing here. Group activities bring joy of living and assisted care living near me will offer peaceful time and be a home away from home. How you decide to spend your time and how you want to occupy your time is your choice. Whether it is spending time perusing the internet or spending it with friends, or perhaps, leisurely walks in our courtyard.
Superior care in a compassionate surroundings
When an aging relation is struggling with day-to-day challenges and daily chores then retirement home Los Angeles like Melrose Gardens is an ideal choice. The feeling of uncertainty and loss of independence can be an issue. We realize that creating a compassionate environment where our considerate staff gladly supports you 24*7 will be a welcome relief. Self-respect is a top priority of our caretakers as we know how crucial it is to our residents and to their loved ones. The seniors coming here have full support from our skilled team and feel more independent, confident. Interaction with the fellow residents brings a sense of community in a pleasant environment.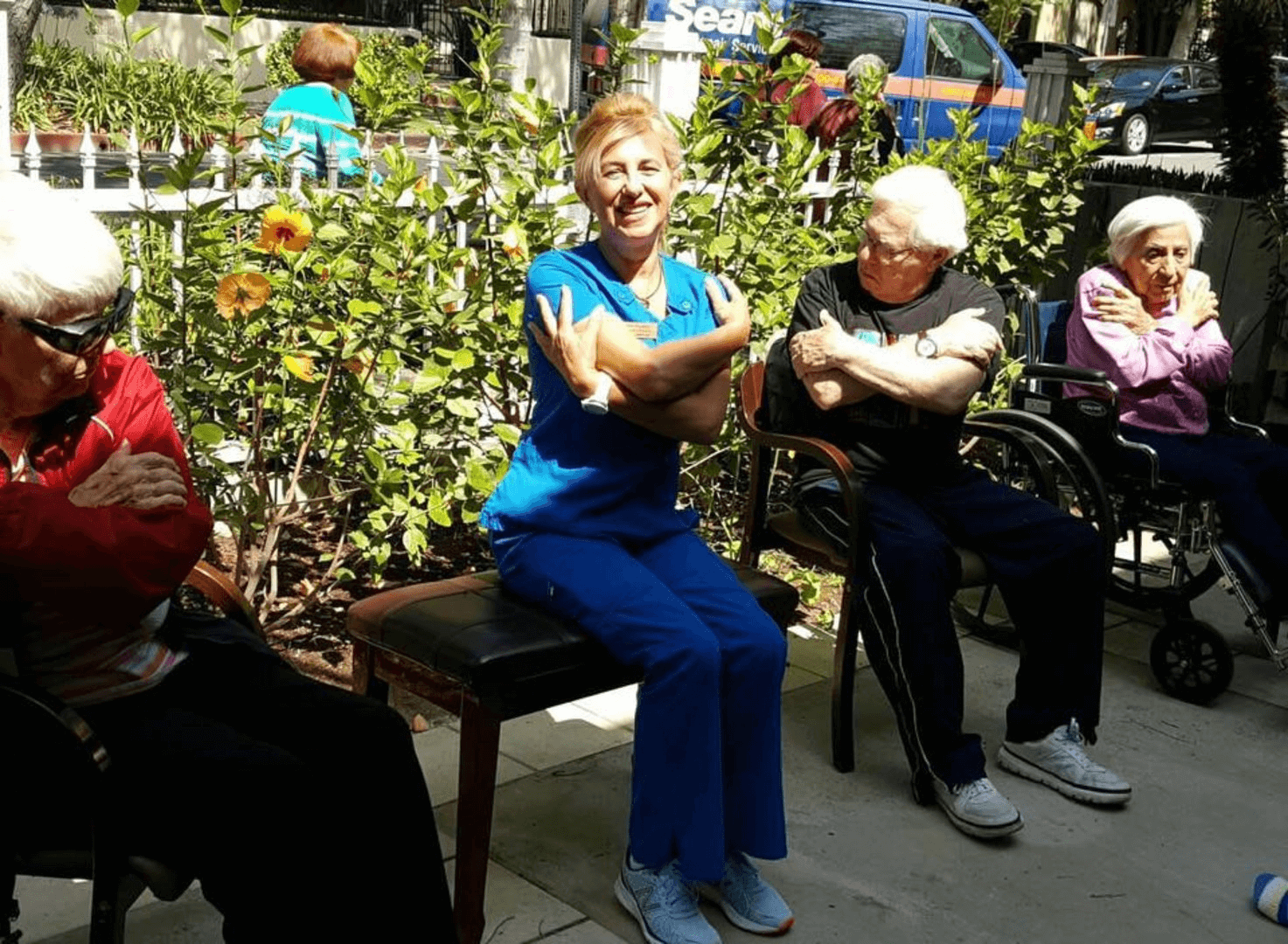 Memory Care at Melrose Gardens
The best assisted living facilities in Los Angeles begin with a warmhearted and caring approach. For all your loved ones trying to cope up with dementia or Alzheimer's and other related disorders. It is a requisite for an environment to offer comfort and compassion. The well being of such patients completely depends on this. Interactions with residents at Melrose Gardens are specifically designed to encourage the independence, dignity, and individuality of every resident through a personal approach, creating an at home atmosphere.
With a lively environment, our friendly common areas, spacious studio apartments well-equipped with washrooms, offers an amazing sense of comfort and convenience. Our receptive and reachable professional staff loves spending quality time with the residents while providing passionate care and services.
Sophisticated safety protocols and five-star services
At this beautiful assisted living facility in Los Angeles, safety and security are our priority and a vital part of our wellness philosophy. It is emphasised on a continual basis. Positivity and conviction that we adopt best-in-class modus operandi and continue to set the benchmark to make our residents feel completely safe and comfortable. Your health and happiness is our mission and there is nothing more important to convince you to join us at our safe and vibrant facility of Melrose Gardens.
For more information you can connect with us virtually to find out about our other WELLNESS programs. Meet with us with a ZOOM call where you will receive informative information from our panel of experts. They will reassure you that your loved ones are in safe hands by going over health, activity, and diet recommendations with you via ZOOM.
960 North Martel Ave. Los Angeles, CA 90046