Help Selecting an Assisted Living Facility
Naturally, many seniors want to remain living at home for as long as they can. Seniors are often very independent and quite capable of living on their own for years, or even decades, into their retirement. The signs that it may be time to explore assisted living options appear very gradually. Often, it takes years for a person's care needs to advance to the point that transitioning into an assisted living community is the best living situation for them. The natural progression of a senior's care needs will indicate to themselves and to family members that it's time to consider assisted living.
Everyone involved will typically know months or years in advance that assisted living is going to be necessary. Because the most important part of transitioning into assisted living is choosing the best assisted living community, the search for senior care should begin several months or even a year in advance of the actual move. The transition into assisted living can be difficult, and the last thing anybody wants is to have to move to a new community because a rush decision was made. Waiting until the last minute will reduce the options available and may ultimately force someone to settle on a community that just happens to be available. Great assisted living communities are often at maximum capacity, so waiting to explore care options may prevent a senior from getting into a community that is perfect for them. Assisted living is designed to make life better for seniors, and finding the best situation is very important.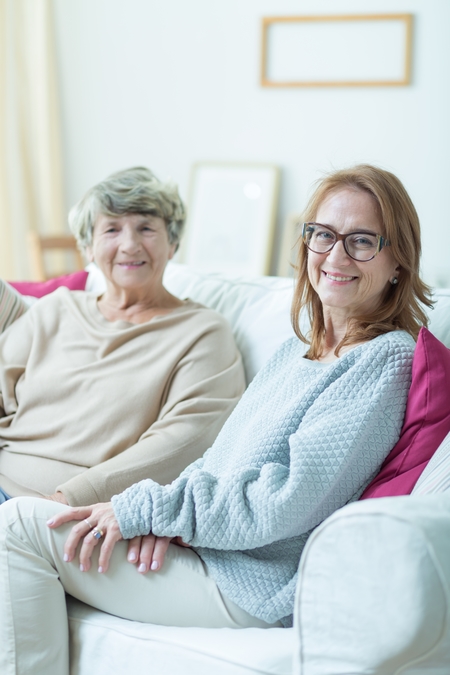 Why Does Finding the Right Senior Care Take Time?
There are many assisted living facilities, but they aren't all the same. Each facility offers a different level of senior care services, levels of personal independence, and activities. Some places fall into the category of independent living. Independent living lets seniors not requiring extensive care services live in a retirement community, have access to activities, and receive moderate care like housekeeping and meals. This can be the best situation for some people who are mostly self-sufficient and just want their daily routine to be a little easier, but it may not be right for seniors requiring more attention and additional help.
Assisted living communities offer more services and additional care, often including help with dressing, medication, bathing, and any other types of care their residents may require. Some assisted living facilities may include a memory care program with doctors or other medical staff to help treat their resident's alzheimer's or dementia issues. Because each region of the United States sets its own standards and definitions for senior care facilities, there are actually over 26 different variations for a senior care facility most commonly referred to as assisted living. Navigating the complex network of care types, community types, and assorted licensing issues can be a serious task for seniors and their families. It is difficult to process and understand all of this information. This is not a decision that can easily be made quickly, therefore planning as much as a year ahead of time eases this process and ensures that the right assisted living facility is selected.
When you consider the many variables related the actual care services available along with the cost, location, and layout of the facility, you can see how finding the right match may take quite some time, and often many visits. Not to be overlooked is the issue of making sure the senior in question feels comfortable in the community. A certain care facility may meet all of the person's requirements, but if they don't feel like the community is a place they will be comfortable and happy living, then it's not the right place for them.
Is Melrose Gardens in Los Angeles the Right Assisted Living Community For You?
There are many senior care locations in Los Angeles, but finding the right combination of cost, location, staff, services, amenities, and community is not an easy undertaking. Part of what sets us apart from other senior care communities is our excellent location in west Los Angeles, our luxurious layout and community, and our expert staff with a focus on memory, alzheimer's and dementia care. We've been the right assisted living facility for many seniors in Los Angeles. To see if we're the right senior community for you, please contact us for more information and to schedule a tour. You may also request a brochure to help your family begin the decision making process and learn more about our assisted living services.