Senior Living: Late life depression has seen a substantial rise in the recent years.
Everyone experiences unhappiness at some point during life. Life is a mix of happiness and sadness, and it is not realistic to expect happiness at all times. At times, we may feel so upset to a point of desperation, but will recover with time and feel better. We may even forget that we were sad in the first place.
No triggering events or specific reasons are necessary for the triggering of depression in seniors
However, to someone who is diagnosed with depression, this will not be the case. They will experience abnormally long periods of sadness and negative thoughts to such an extent that it will interfere with daily tasks, thoughts and actions. According to the PubMed Health Glossary, depression is defined as "a state of low mood and aversion to activity that can affect a person's thoughts, behavior, feelings and sense of well-being". No triggering events or specific reasons are necessary for the triggering of depression. It is a very difficult condition that leaves people feeling helpless, demotivated and with a sharp decline in self-confidence leaving them susceptible to various other illnesses resulting from poor emotional health. They will experience difficulties with their employment, personal lives and managing their daily activities. In addition they will experience trouble sleeping.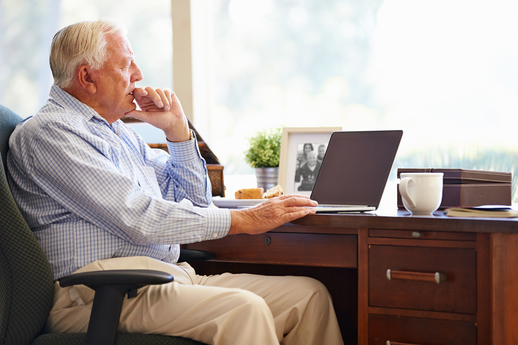 Senior living communities can help create healthy environments which reduce the prevalence of depression in seniors
Although depression can be difficult to quantify in terms of trigger causes or events, senior living communities can help to create healthy environments that may help reduce the prevalence of depression in seniors and provide more opportunities for positive experiences than they are likely to experience living in isolation or alone.
Late life depression has seen a substantial rise in the recent years and is predicted to be second only to heart disease in the recent future in terms of global health burden.
According to Harvard Health, depression is a complex condition resulting from a combination of events and causes. It is not as simple as a result from chemical imbalances in the brain. Faulty mood regulation by the brain, medications and medical conditions, stressful events and even genetic vulnerabilities have a role in causing depression. Depression has an effect on few key areas of the brain such as the thalamus, hippocampus and amygdala. The amygdala is associated with certain emotions such as anger, pleasure, sorrow and fear. The thalamus links sensory information with pleasant and unpleasant feelings. The hippocampus is in charge of long term memory functions and recollection.
Depression has some key symptoms that should not be taken lightly.
Excessive sleep or insomnia, continuous feelings of sorrow, worthlessness, helplessness, loss of interest in activities they usually enjoy, withdrawal from social groups, lack of attention, reduced memory and inability to take decisions are some of the main symptoms of depression. If these symptoms are seen in an elder, it is highly likely that the person is suffering from depression and special care should be provided.
When an elder is living in an senior living environment, these symptoms can be easily identified by the qualified personnel.
At times, family members will not be knowledgeable enough to realize that their elderly family members maybe suffering from depression. This is a very dangerous situation. Modern senior living care programs provide specified care for elders based on their own unique needs. This is vital since each individual has different and unique cases of depression and managing them is quite complex.
Senior living communities do more than just provide personal care to seniors.
Modern senior living communities are designed from the ground up to provide a vibrant retirement experience. If you're seeking a better retirement experience for yourself or for a family member, please consider touring our senior living community in Los Angeles or contact us for more information. Be well.
References
Adams KB, Moon H. Subthreshold depression: characteristics and risk factors among vulnerable elders. Aging & Mental Health. 2009;13(5):682–692. [PubMed]
Cole MG, McCusker J, Ciampi A, Belzile E. Risk factors for major depression in older medical inpatients: a prospective study. American Journal of Geriatric Psychiatry. 2008;16(2):175–178.[PubMed]
McCabe MP, Davison T, Mellor D, George K. Barriers to care for depressed older people: perceptions of aged care among medical professionals. International Journal of Aging & Human Development. 2009;68(1):53–64.
Chapman DP, Perry GS. Depression as a major component of public health for older adults. Preventing Chronic Disease. 2008;5(1):A22. [PMC free article] [PubMed]