Memory Care: Studying History and How It Shapes the Memory
The pursuit of knowledge is essential for keeping the mind sharp, and history is one field of study that never runs out of new material to learn. While it may seem irrelevant or even dull, the fact is that history is fundamentally about the telling of stories. Through the sharing and study of these stories, we're able to better understand ourselves, each other, and our places in the world.
At Melrose Gardens, we understand the importance of challenging and stimulating the mind when it comes to memory care and healthy aging. In this article, we'll explore how studying history can not only be a fulfilling hobby, but also play a vital role in memory care.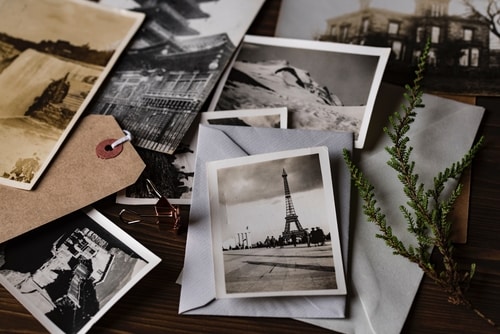 The Benefits of Studying History
Secondary school tends to do history a disservice by teaching it as an overview of dates and facts. In reality, history is often dramatic, exciting, and colorful. But it's a broad subject, which means it can be overwhelming at first glance. Fortunately, it's easy to narrow down.
Consider your interests; are you drawn to art, fashion, or the military? Perhaps a specific culture, era, or region of the world appeals to you. History overlaps with other hobbies which gives it a wide appeal. Personal histories, found in diaries and biographies, can offer unique insights into the past as well.
Studying history offers many cognitive benefits. It can be intellectually challenging, depending on the material; it also stimulates the imagination, which is a crucial part of memory care. Placing yourself in a different time period and considering the influence of cultural norms and other factors encourages empathy and a better understanding of the human condition. Studying history highlights the fact that people have always been motivated by the same needs and desires throughout time.
Even if you aren't excited by the thought of reading a history book, there are other ways to study history that can be more engaging. For example, there are hundreds of documentaries exploring the histories of every category from baseball to folk music. There's also historical reenactment, which is a particularly active history-related hobby that appeals to people of all ages.
Conclusion
Studying history is the type of mentally stimulating activity that sharpens the mind and memory. It encourages you to adopt different perspectives and imagine yourself in another time and place. The cognitive challenges of learning new things and the emotional connections we can form with others by sharing personal stories contribute to improving and shaping the memory.
Melrose Gardens is an upscale senior living community offering several levels of service, including assisted living and memory care services. All of our programs include a wide variety of mentally engaging activities, such as storytelling and letter writing. To learn more about our senior living community, click here.