Senior Living: Rediscovering art for seniors
Art has therapeutic properties. The act of building art pieces, whether it's sketching, drawing, painting, playing an instrument, or writing, manifests a variety of personal wellness benefits. The specific benefits that are created depends on the individual, their environment, their state of mind, and the activities they're engaging in. However, in most cases of art therapy, common tangible benefits included lowered stress and anxiety, heightened awareness, and a general sense of calm and peace. As a senior living community in Los Angeles, we have seen the value that art brings to the lives of older adults.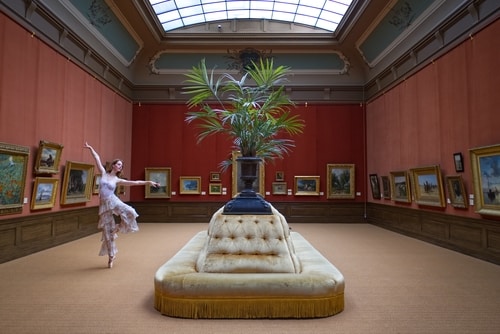 The fascination of art
Art has an important purpose beyond the common memory loss therapy for which it is commonly used in senior living environments. Because there are so many forms of art with such a long history spanning many centuries, art provides a new world of rich detail which begs to be explored. Every person in society has been exposed to art in some form, but taking the time to explore it beyond a passing glance or casual thought unlocks a very deep topic that provides endless fascination.

Art provides a natural outlet for this time and energy

It's common for seniors in their retirement to seek activities and areas of focus to replace the time previously occupied by their careers. Art provides a natural outlet for this time and energy. An important reward that comes from indulging deeply into art is to find an area of particular fascination - this could be a particular era, style, or artist - and to learn as much as possible about it.

Discovering an area of special interest
For example, exploring through art history may reveal that a person finds a particular fondness for baroque period European art. Naturally, this leads to the desire to learn about the period in detail, find what it is that gives baroque art the characteristics that is has, and even examine the history surrounding the period. Developing and understanding of these details provides a heightened sensitivity to art, and sparks further desire to learn.

Los Angeles is an amazing place to live for art enthusiasts

This spark and desire creates personal benefits like increased attitude, motivation, energy, and memory, and most importantly provides a sense of pleasure and joy. Los Angeles is an amazing place to live for art enthusiasts, with many prestigious museums including the Getty, the Museum of Contemporary Art, and the Hammer Museum. If you're exploring senior living options in Los Angeles for yourself or a family member, please contact Melrose Gardens for more information, or to tour our community.