Art is a popular hobby in retirement, and with good reason; creating art isn't only fulfilling, but it also comes with numerous health benefits. Even if you've never picked up a paintbrush, studying and viewing art is good for you, too. Viewing art stimulates the mind and soul, provokes the imagination, and even reduces stress.
At Melrose Gardens senior living community in Los Angeles, we believe in celebrating art and creativity in all its forms. In this article, we discuss the famous 17th century Dutch painter, Rembrandt.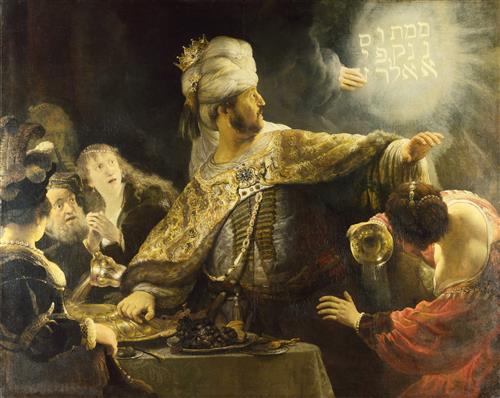 A Style of His Own
Rembrandt Harmenszoon van Rijn (1606-1669) was a prolific painter and a forerunner to the Romantic art movement. He was a talented draftsman and ambitious etcher as well, and with over 350 etchings to his name, he's also one of the most inventive and influential printmakers of his time.
Rembrandt was not only influential through his unique work, but also via teaching; he began taking students in his early 20s. His paintings feature rich colors and sharply contrasted light and shadow. Rembrandt believed in the importance of observation, and his work was inspired by his close study of various people in their natural surroundings. As a result, his art is remarkably compassionate and filled with depth, and his understanding of humanity has been likened to that of Shakespeare.
Like Shakespeare, Rembrandt used his art to explore the human condition. He created soulful portraits of biblical and mythological figures, but despite being classic subjects, their identities aren't always obvious due to Rembrandt's subjective interpretations. He also painted members of his community, landscapes, animals, and genre scenes. Incredibly, Rembrandt produced nearly 100 self-portraits over the course of his career, likely as a form of self-reflection.
With his unique style, Rembrandt's dramatic and expressive work stood out. This was especially true near the end of his life, when popular art became more refined and detailed. Despite this deviation from the status quo, Rembrandt's work from this period is among his most well-known.
Melrose Gardens - Los Angeles, CA
To learn more about us or to schedule a tour, contact us today.
Art offers a fascinating look into culture and human nature. Studying art, and its history in particular, can be an effective way to imagine the world from a different perspective. Rembrandt's impressive collection of captivating and groundbreaking work is a powerful example of how influential a single perspective can be.
Melrose Gardens recognizes the value of a well-rounded retirement experience, including the necessity of creative pursuits and interests. As a senior living community in Los Angeles, we are fortunate to be surrounded by dozens of art museums.
Links
https://www.invaluable.com/blog/benefits-of-art/
http://www.rembrandtpainting.net/rembrandt_self_portraits.htm#about