How we work to be the top memory care community in Los Angeles
We enter each day with the goal of building a fun, rich, charming, and safe retirement experience for our residents. We are a senior living community with an amazing memory care program. To give everyone the best experience requires us to strike a balance of performing expert memory care work, cooking amazing meals, planning fun events, and keeping life interesting. Each month we ask ourselves how we can make it the best month ever at Melrose Gardens, and our entire team is onboard with doing great things for our residents.
In fact, we pack so much into each month that it doesn't even all fit in a short article like this, but we do want to take a minute to share some of the best things we have planned and are working on.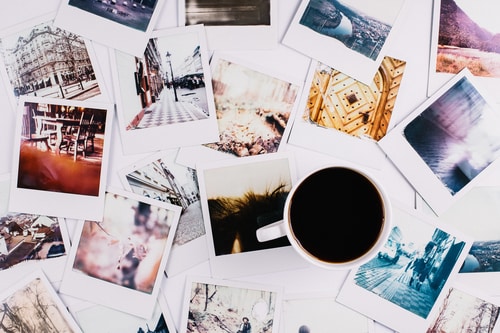 Key event: Welcome to Hawaii
This one is going to be fun. While we are an industry leader in memory care, and we take this pursuit very seriously, part of our purpose is also to make life at Melrose Gardens fun, rich, and enjoyable. We are all looking forward to our Welcome to Hawaii event on August 31. We're going to transform the entire community into a Hawaiian paradise with all of the sights and experiences of a tropical Pacific Island. With are going to have authentic Hawaiian food, Luau dancers, and Polynesian musical performances.
Key program: The Cottages Memory Care
The goal of the Cottages Memory Care program is to help individuals maintain and build brain and memory health. A core activity of our memory care routine is daily exercises designed to help our residents communicate and interact, with the goal of establishing cognitive health and overall personal wellness. We are on the forefront of the senior memory care niche, and we have adopted concepts rooted in the Montessori Method (a system of highly individualized learning), and have transposed those proven concepts into our memory care work in Los Angeles. Residents in our Cottages Memory Care program experience a variety of stimulating activities each afternoon, and we're very proud to offer this level of care and attention to our residents.
Key program: Brain Fitness with Mary
One of the core purposes of Melrose Gardens is to serve as an industry-best memory care facility, so naturally we're always planning new programs that stimulate the brain, mind, and body. Brain Fitness with Mary is a program in which our specialist Mary runs a class on Mondays that is designed to enhance our residents brain reserves and plasticity. Brain reserve (sometimes called cognitive reserve) is the physical makeup of the brain, while cognitive reserve is the process that operates the brain, and neuroplasticity is the brain's ability to develop and adapt to new concepts, knowledge, experiences, and operations. A healthy brain excels at all three areas, and Brain Fitness with Mary will help residences pursue excellence in each of these three areas. Key activities that take place during these classes include talk therapy and memory exercise.
See more about our Memory Care programs here.
Musical performances
Music is one of the most universally loved arts and experiences. Music performed live an in person has a way of exciting and soothing the mind simultaneously. We look forward to the musical performances that we host at Melrose Gardens twice per week, and during August we have the perfect mix of performers, including separate shows covering jazz, R&B, violin, rock 'n roll, swing, and traditional Hawaiian (with dancers!).
Resident of the month - Michaela Mendolovici
Residents are why do what we do. The best part of working in senior living and memory care is forming connections with so many interesting people. A very special person that we're fortunate to have with us is Michaela Mendolovici. She was born in Romania before relocating to the United States with her family, going on to have a successful career as an accountant. Michaela busies herself with writing thoughtful letters to friends and relatives throughout the United States and Europe. She is a charming, sweet, and very thoughtful and smart person, and our community is better because she's part of it.
Melrose Gardens
A modern memory care community in Los Angeles
We're always here, working provide an amazing retirement community and experience for seniors in the Los Angeles area. Our door is always open, and we're here to help.
If you're exploring memory care or assisted living communities in the Los Angeles for a family member, we would love to have you over for a tour of our community, and lunch with our team. We can walk you through our programs, advise on suitable options for your family, and give you the information you need to make a great decision.
960 Martel Avenue.
Los Angeles, CA 90046
Phone: (323) 876-1746
Email: director@melrosegardens.com