Memory issues of various kinds affect large numbers of older adults in the United States. Approximately 40% of adults over the age of 65 show symptoms of memory problems, ranging from occasional memory loss (mild cognitive impairment) to more advanced memory issues like Alzheimer's disease.
The insights and research developed by practicing neurologists can shed light onto new opportunities for memory care communities to implement activities and therapies which help to reduce the occurence of memory loss and minimize ill effects such as confusion, lack of awareness, or anxiety in their residents.
As a memory care and assisted living community in Los Angeles, we are deeply invested into the science of brain health and continuously identifying new memory care strategies and opportunities to improve our senior care services.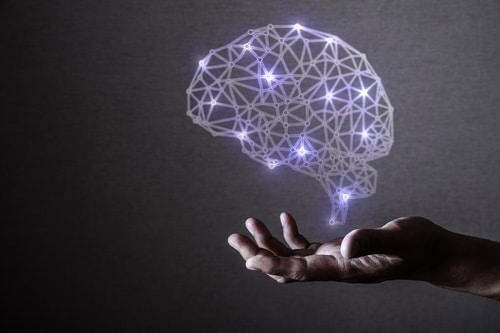 Differentiating between depression and memory loss
A common first step to approaching memory loss is to look at the possibility of depression. Memory loss in older adults can often be a symptom of depression, rather than a symptom of significant cognitive impairment. Particularly in older adults, the effects of depression (such as social anxiety, lack of motivation, lethargy, lack of focus, and forgetfulness) often mirror the effects of cognitive impairment.
This is an important assessment to make, because if depression is indeed the cause of the symptoms, then those symptoms can be reduced by treating the depression itself, which also results in a variety of other positive personal wellness benefits aside from improved memory.
As it happens, the lifestyle, activities, healthy diet, care routines, and overall environment that are core concepts behind our independent living, assisted living, and memory care services, are all centered around the person centered care philosophy that seeks to promote personal wellness - an ideal counterbalance to depression.
Melrose Gardens
Memory Care Community in Los Angeles, CA
Curious to know more about how we help build happy, healthy lives for seniors?
We are a senior living community in Los Angeles specializing in memory care, alzheimer's care, dementia care, and assisted living. We work to create a welcoming, safe, comfortable environment for our residents and our workforce, resulting in a healthy community in the heart of Los Angeles. We live this mission everyday through our fun activities, inspiring therapies, and amazing care and support throughout our organization.
If you're exploring memory care options in the Los Angeles area for a family member, we encourage you to contact us for more information about our programs, or to tour our community.
References / Citations:
Structured approach to patients with memory difficulties in family practice
https://www.ncbi.nlm.nih.gov/pmc/articles/PMC3596200/
What we need to know about age related memory loss