Everything that goes into our memory care community
October is a great month at Melrose Gardens. Our leadership is in constant planning mode, carefully looking at how we can continue to provide expert memory care for our residents. We commit ourselves greatly to planning each month --- we look at everything from examining our memory care therapies, to entertainment in house, group outings, special events, what kinds of meals we will prepare --- we spare no detail. We understand our residents and their families are counting on us to provide a safe, healthy, caring atmosphere that feels like home while addressing memory loss. This is our mission and we are invested in the well being of everyone in our community.
Please take a moment to catch up on what we're planning for our community this October.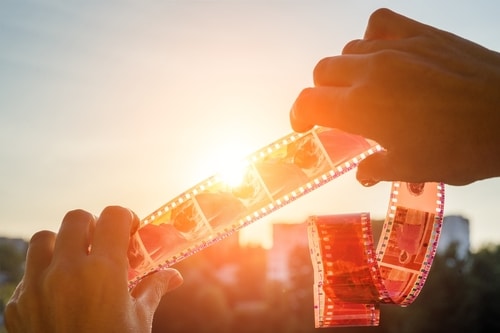 Key event: Costume Party
We always like to make an occasion out of any holiday, special day, or notable celebration. So yes, we're having a Howl-o-ween costume party. Our staff and residents are making costumes, we're having tricks and treats, and our friend Danni Shannon is providing entertainment. We definitely have fun at Melrose Gardens and we're looking forward to this one a lot. Come say hi.
Creative Project: Scrapbooking
Scrapbooking is fun, creative, relaxing, soothing, stress relieving, and therapeutic. It's something people of all ages can benefit from and our residents really enjoy this project. As a memory care community, this is a highly productive activity in that the process of building a memory book allows a person to muse about their life stories, share in the stories of others, and reaffirms each person's sense of well being, accomplishment, and self worth.
Studies of memory care reveal that engaging with memories can trigger important recollections and help people reconnect with subdued areas of their memory. Naturally, this is a highly desirable outcome and personal gain for seniors experiencing memory loss, mild cognitive impairment, or alzheimer's, and this therapy can minimize these effects.
Resident Spotlight - Flora Spencer
Our residents are why we are here. It is our purpose not only to pursue the best memory care outcomes for them, but also to build a caring, safe, welcoming, inviting environment that is truly their home. Building on that mission, we truly work to build close relationships with every single resident. We cherish and value our residents, and each has a unique story to tell and teaches us interesting things about themselves, their culture, their families, their careers, and the world as they know it. This is the joy of building a senior living community.
Take Flora Spencer. She comes from a family in Massachusetts that had eight brothers and sisters. Flora spent over 36 years in the nursing field, serving as an RN head of surgery across several departments. Our residents like Flora have lived such impressive lives. Connecting with their stories helps us understand what they have experienced in life and unlocks insights into how we can support and care for them in our community. We love having Flora as part of our community and it's a better place with as part of it.
Key service: Memory Care Program
Memory Care is our specialization. We have separate programs and lifestyle options including our Club Melrose for seniors with early stage memory loss, and our Cottages for seniors with Alzheimer's. We carefully structure these programs to ensure the safety and well being of our residents, to reduce feelings of stress or anxiety, to provide therapies aimed at staving off the effects of memory loss, and to cultivate an overarching healthy, safe, rich, and rewarding lifestyle.
See more about our memory care program.
Melrose Gardens
Memory Care in Los Angeles
We are proud of the community we have established, and we are hard at work providing a safe, caring, warm place for seniors to call home. We feel fortunate that we get to work with our amazing group of residents, and we're blessed to have the talented and caring staff that make our community possible.
If you're exploring memory care or assisted living communities in the Los Angeles for a family member, we would love to have you over for a tour of our community, and lunch with our team. We can walk you through our programs, advise on suitable options for your family, and give you the information you need to make a great decision.
960 N. Martel Avenue.
Los Angeles, CA 90046
Phone: (323) 928-4366
Email: director@melrosegardens.com