We're a memory care program in Los Angeles, and we naturally receive messages and questions about our community. These messages come from people in Los Angeles searching for memory care for a loved one, but often they are from a concerned relative who is out of the area, but is seeking a local program in Los Angeles for an older family member who lives here. These questions entail things like do we accept clients with Alzheimers, what our private residences are like, and the cost of our programs.
Cost is an important concern, and naturally families need to understand what costs they need to plan for during the discovery phase of their memory care journey. We find it helpful to highlight some of the factors that go into the cost of memory care.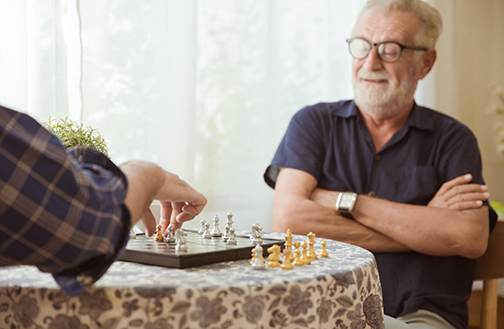 What's included in the program?
Memory care programs involve special residences, therapies designed to slow the effects of memory loss, close supervision, and the care services associated with assisted living programs. Providing memory care requires extra attention from staff, more highly trained staff, and a lower staff to resident ratio than other senior living programs to ensure that every resident receives highly personalized attention and care.
Memory Care Residences
Each program is different, but it's common practice for memory care communities to use special designs for their memory care wings. This can often involve extra secure buildings, cottages, or apartments, easy to navigate hallways, and soothing aesthetic design.
Location
Like all housing, the location of a memory care program will often have some influence on the cost of the program. Cities like Los Angeles are highly desirable places to live, and the cost of housing and real estate can be reflected in the cost of the program.
Melrose Gardens
Memory Care in Los Angeles
We are a memory care community with special programs including our mild cognitive impairment focused program Club Melrose, and our alzheimer's care focused program The Cottages.
If you're exploring memory care or assisted living communities in the Los Angeles for a family member, we would love to have you over for a tour of our community, and lunch with our team. We can walk you through our programs, advise on suitable options for your family, and give you the information you need to make a great decision.
960 Martel Avenue
Los Angeles, CA 90046
Phone: (323) 876-1746
Email: director@melrosegardens.com