As an assisted living and memory care community for seniors, our biggest focus at Melrose Gardens is keeping everyone healthy, including residents, employees, and visitors. As such, our current preventative measures of cleaning and sanitizing all surfaces, keeping social distances, and doing daily temperature checks will actually stand us in good stead this flu season. In addition to that, we will be offering a flu clinic in the upcoming months, where residents and employees will have the opportunity to be vaccinated against this year's most virulent flu strains.
Our entire community including residents, staff, and leadership, did a tremendous job in responding to the new reality that surprised us all. To get up to date on everything we're doing to protect you, our staff and our community during this challenging period, please click here to see the measures we've implemented as part of our COVID-19 Response.
Please take a moment to get up to date on the good news happening at Melrose Gardens.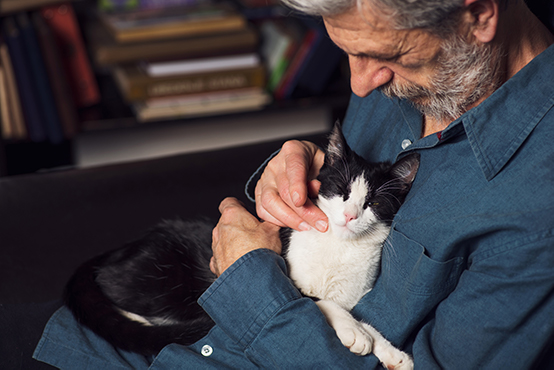 Employee of the Month - Aida Rivera
Our Employee of the Month is Aida - one of our amazing caregivers in our Melrose Gardens Community! She is always serving residents with a warm smile on her face, and is a fun and pleasant coworker. Aida was born in Guatemala, and came in her mid twenties to the United States to find a better future and help out her family. She's been in the US for over 20 years now, and worked as a housekeeper or caregiver throughout that time. She loves working at Melrose Gardens, remarking that it treats their employees well, and her coworkers are always welcoming and kind. Her sister lives here with her in the United States, and together they raised each other's nieces. Aida raised a currently 22 year old daughter, Olimpia; in addition to loving her sister's girls. As for furthering her education, she had the opportunity to attend a Los Angeles Adult School for three years to improve her English skills. While not working, she loves to get her beauty rest, as well as check out new places to eat. As for staying fit, she enjoys dancing in Zumba classes and taking long walks in the neighborhood. Aida's philosophy in life is to fully support her daughter so Olimpia has the best chances to accomplish her dreams. She dreams of returning to her country when it's her time to retire, in order to live out her later years.
Resident of the Month - Brian
Brian was a September baby, and we are looking forward to celebrating his birthday on the sixth! He was born in Denver, Colorado, the youngest of a mixed set of siblings made up of a sister, two half brothers, and a step brother. He grew up in California, attending Van Nuys High School, before heading off to USC to earn his Bachelors in Film Production. He went on to achieve his Master Degree in Clinical Psychology at Pepperdine University, and from there went to Phillips Graduate School to complete his Doctorate in Clinical Psychology. All of his schooling gave him the opportunity to work as as Administrative Assistant at UCLA, a part time Professor at Phillips, and at a private practice in West Hollywood. Brian considers himself a spiritual person, and his philosophy in life is to take one day at a time: "Be like a willow tree, flexible in the wind." In order to help him slow down and enjoy life, he enjoys hobbies such as oil painting, digital photography, and digital photo restoration. We are so happy to have you in our Melrose Gardens community, Brian!
Rosh Hashanah
Happy New Year — or "shana tovah"! During Rosh Hashanah, Jews attend High Holy Day Services, gather with family and friends, and prepare special meals. Symbolic foods include apples, honey, challah (egg bread), fish, couscous, and dates.
Yom Kippur
In Judaism. The holiday lasts approximately 25 hours, and is typically observed with fasting and prayer in alignment with the themes of atonement and repentance.
National Grandparents Day - September 13
This holiday is a celebration and reminder that our grandparents are our family and they won't be around forever. We need to cherish the moments we can with them and create lifelong memories. We are requesting short videos of your loving messages so we can create a video montage for the residents in our community to celebrate!
Melrose Gardens
Memory care, assisted living in Los Angeles
We're so happy to see our community constantly improving. Each time we add a new team member or incorporate a new program, we feel good knowing that we're having success in providing top level care in assisted living and memory care.
If you're searching for memory care or assisted living in the Los Angeles area, we would love to have you over for a tour of our community, and lunch with our team. We can walk you through our programs, advise on suitable options for your family, and give you the information you need to make a great decision.
960 Martel Avenue.
Los Angeles, CA 90046
Phone: (323) 876-1746
Email: director@melrosegardens.com