An aging population means the need for specialized care is on the rise
We all have times where we need a little help, and as we age, the need for help increases, and now the demand for memory care in Los Angeles county is at an all time high, and growing. While many seniors are able to live with a family member or in their home through their sixties, by age 85, nearly one in eight live in a retirement community or nursing home according to the Congressional Budget Office. Why is this change needed? For many seniors, the amount of daily help needed has increased to more than three basic self-care tasks and chores. Three basic care tasks may sound like a trivial amount of assistance, but in order to provide a person with the level of care they would be able to provide themselves in their middle age period for three daily tasks and chores effectively becomes a semi full-time job. There are some situations in which a family member may be a recently retired nurse who just happens to have both the time and skills required to provide sufficient care, but this is rare, and most families won't be able to meet their loved ones requirements.
As a caregiver, you have difficult decisions to make in terms of caring for a parent who can no longer live independently, and you may be considering assisted living and other options outside of the home to get more in-depth care. In this article we'll explain what you need to know about this specialized form of care to make the best decision for an aging parent. Melrose Gardens is a thriving Senior Living Retirement Community in Southern California that provides care specific to those with memory loss.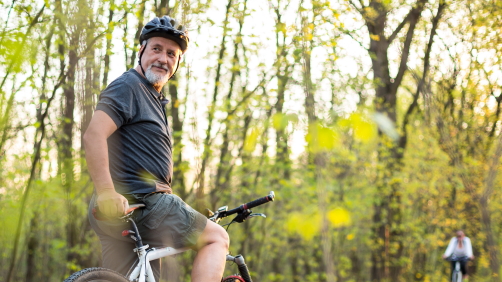 For aging parents, memory care is a smart alternative to home care. Memory issues affect about 5% of people age 65–69 and about 32% of those aged 85 or older, making assisted living facilities a better option than home care where it's hard to meet all of the needs that protect your loved one from declining health. Our community is both home-like while being an all-in-one place for medical care, daily life care, and activities. Your loved one gains access to more social interactions, healthy meals that address their condition, speciality care to prevent an increase in memory loss, and help managing medications.
Our assisted living facility is specialized to the needs of aging adults needing help with daily hygiene and care, progressive memory loss, dementia, or Alzheimer's. Patients in memory care receive 24-hour supervised care and have long-term nursing staff with specialized training for their needs. Even the most dedicated family members can't provide this level of care. Memory care generally comes with more state regulation than Assisted Living requiring providers to document and detail their specialized services. At Melrose Gardens, we have inviting living areas with a warm and welcoming staff so that your loved one always receives attention and care.
Services Offered at Melrose Gardens
As a caregiver, it's nearly impossible to offer the amount of supervision and care needed as your loved one ages. Our memory care facility in Los Angeles County offers 24-hour supervision and security, help with daily needs, three daily meals, housekeeping services, laundry service, entertainment and social programs, transportation, exercise and health activities, and immediate access to medical care. It also includes special activities for brain health and stimulation.
How do I make the best decision for my loved one?
Assisted Living is a responsible option that offers more to your loved one than isolation at home. The around-the-clock attentiveness from professionals isn't something a family member can provide at home. Our care providers offer specialized memory care that meets your loved one's needs even if memory loss increases and changes their ability to live independently. If your parent or family member suffers from Alzheimer's or dementia, the specialized care we provide completely addresses their needs. Why not come take a look at our beautiful facilities and stay for a free healthy and flavorful lunch in our exquisite dining hall? Melrose Gardens is Senior Living Center where your loved one has expert care and feels welcome. Call us today at 323-928-4366 to schedule your visit today!